The ALPHA is a very compact FTIR Spectrometer for quick, easy and reliable IR-analysis. The design of its hard and software has been optimized for an intuitive and comfortable operation. All spectrometer components are built for continuous operation and a long life time.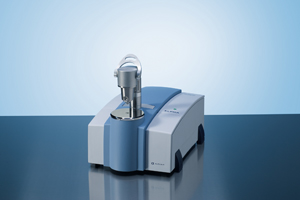 A wide range of exchangeable QuickSnapTM sampling modules is available for the ALPHA providing a perfectly matching measurement setup for a large variety of samples and applications.
The software user interface guides the user step by step through the FTIR-analysis, from the measurement via evaluation to the final analysis report. It's simple and intuitive design allows operation of the ALPHA even by spectroscopic inexperienced personnel. Therefore, one of the most common applications of the ALPHA is the quality control of industrial products.
Please visit Stand G11.