Availability Consultant Robin Dennell, of Stratus Technologies, Inc., the leading provider of continuous availability solutions, will be delivering two keynote addresses as part of Routeco LIVE.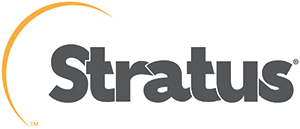 Hosted by UK industrial control and automation product distributors Routeco Ltd, Routeco LIVE will consist of a Northern Event at AJ Bell Stadium in Manchester on October the 4th 2016, and a Southern Event at MK Dons Stadium in Milton Keynes on October 6th 2016.
The keynote addresses, part of the Manufacturing Forum element of Routeco LIVE, will cover the economic, security and legal consequences of downtime in critical applications and explore ways of ensuring 24/7 uptime and availability for industrial processes.
As well as the Manufacturing Forum, event delegates will benefit from listening, learning and participating in a Machine Building Forum and a System Integration & Panel Building Forum. Stratus Technologies will be present on the exhibition show floor at both events alongside exhibits from selected manufacturing partners where the onsite Stratus team will demonstrate the platform solutions they offer their customers for 24/7/365 uptime for critical industrial applications.
"We are excited to be showcasing the Stratus Always-On technologies for industrial applications at Routeco LIVE in October," said Robin Dennell, event speaker and Availability Consultant, Stratus Technologies. "The powerful downtime prevention capabilities of Stratus ftServer® systems, that are easily deployed and managed and backed by a support structure with over a 35 year track record of success, make for unrivalled uptime for industrial applications of all kinds."
Other guest speakers at the events will include Thomas Donato, EMEA President at Rockwell Automation and Steven Brambley, Director of Public Relations at GAMBICA, who will contribute to a key topic line up that covers IIoT/Smart Manufacturing, IT/OT convergence, Industrial Safety, Cyber Security and migrating from legacy industrial control systems.
Registration for the two events is now open. You can confirm your attendance by emailing your full name, contact details and company to: RoutecoLIVE@routeco.com stating which event (North or South) you wish to attend. Registration on the day of the events will open from 8.30am, and the Stratus Technologies' presentations begin at 11:30am in breakout room one.
For more information, please visit: www.stratus.com or follow on Twitter @StratusAlwaysOn