Industrial Process News is extremely proud to present Innovec Controls Limited as our Process Control & LED Safety Solutions Company of the Month.
Founded in Australia in1987 by current Managing Director, Rob Newman, the company has gone from strength to strength since their humble beginnings. In 2017 the company established a presence in the UK with an office in the Liverpool area to service the UK and European markets.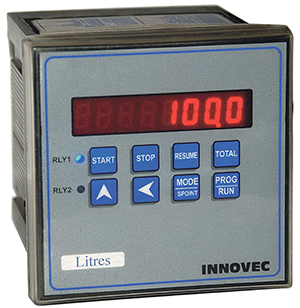 Today, Innovec Controls ranks among the leading providers of innovative solutions for niche market segments, a position enhanced by its reputation for quality products at competitive prices.
Their corporate mission is simple; Innovec aims to increase your productivity by providing reliable, accurate and user-friendly instruments that deliver solutions with application-based designs. As a result, the company have become reputable for their design and manufacturer of highly efficient and reliable process control instruments and LED safety lighting products, which are sold across a broad range of industries including the automation, transport rail, the oil and gas industry and more.
We spoke to Managing Director, Rob Newman, about what differentiated Innovec Controls against other manufacturers of process control instruments, to which he explained, "We bring a green alternative to our products. For instance, our energy efficient, low maintenance LED Safety Lighting products offering high reliability and long lamp lifecycle that are used extensively on Metro Rail, Metro Tram and Freight Rolling Stock Locomotives. These products tend to last for at least ten years and are highly sought after in the oil, chemical and mining industries." In relation to this, their ITS Totalising System is a 12-40VDC powered totalising system for liquids that incorporates a six (6) digit 18mm LCD (liquid crystal) display with white LED backlight, is highly sought after amongst customers. The instrument can totalise up, provide the excitation power supply for the flow sensor and output the total in real time by Bluetooth to a tablet. A client acceptance signature can be written on the tablet screen and included with the email to show a proof of delivery.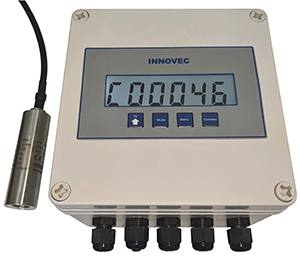 Another popular purchase from Innovec Controls is their Injection Controller device. The IAI Additive Injection Controller is a universally powered (85-265VAC) or 10-40VDC, injection controller for liquids with a 2.8-inch colour LCD display of 320 x 480 pixels & an M4 32 bit ARM processor running at 120 Mhz. The controller combines with an additive injection manifold to provide a compact additive injection system. The system is configured by either a four buttons IR remote, a tablet with the Innovec Android app or RS485 communication from a host with an optional Ethernet connection and Hart Interface.
With their head office based in Sydney, Australia, Innovec Controls trade their equipment internationally. With clients based in Australia, North America, Scandinavia, Asia and the UK, the team are always looking to expand their market. Rob Newman added that, "Our next goal is to build a stronger partnership with industries in the UK, as with BREXIT just around the corner, such partnerships could be profitable and beneficial for both parties involved." In relation to this expansion, the group have already established a UK based support office located in Birkdale, England; so they can continue to work closely with customers and build a stronger relationship with UK based clientele.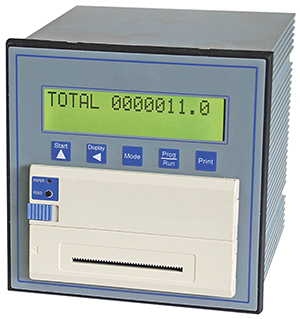 Additionally, excellent customer service is at the forefront of Innovec Controls' priorities, with the company working in close conjunction with clients to offer them free and honest consultation about their desired product of choice. Having established a reputation for offering honest consultation and best solutions with integrity, the team at Innovec Controls specialise in best practice and up-to-date compliance advice to ensure clients are provided with high quality process control instruments and LED safety lighting products that best match their requirements.
Furthermore, as one of the world's leading process control and LED safety solutions companies, Innovec Controls can be found at numerous trade shows throughout the year. This includes the Sensors and Instrumentation Show held in Birmingham, England at the NEC on the 25-26th September 2018. After a hugely successful 2017 exhibition, Innovec Controls will be returning to the Sensors and Instrumentation Show to demonstrate to potential new customers the benefits of their reliable, accurate and user-friendly instruments that can provide solutions with application-based designs.
Moreover, if you would like to get in contact and find out how their many specialist products can help benefit you, then don't hesitate to pick up the phone today. More information can also be found by visiting their website below.
(AU) +612 9906 7158
(UK) +44 (0)7860 642280
www.innovec.com