Industrial Process News is excited to announce that Inspection Verification Bureau Ltd (IVB) has been chosen as its highly regarded Inspection & Verification Company of the Month.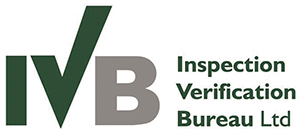 The business, which is based in Norfolk, Great Yarmouth, specialises in the provision of premium quality inspection and verification resources for the oil, gas, renewable and wider industrial markets. Its well-qualified team of fully endorsed associate engineers and inspectors share over 100 years of industry experience between them and so are well placed to facilitate the needs of all of their clients with their adaptable services.
IVB can provide independent assessments that take into careful consideration all of the instrumental aspects, such as legal, compliancy, quality, performance, environmental and health & safety factors and obligations. Additional services include the verification of offshore and onshore facilities, procurement and manufacturing inspections and the undertaking of fundamental risk assessments and audits in relation to management and technical capacity.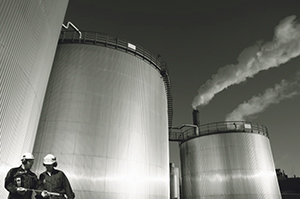 "Our experience, speed of response and service together with being cost-effective and efficient makes us stand out over our competitors," commented Derek Lockwood, Director at IVB Ltd. "Because of the geographical location we are able to work within the global time zones to benefit our clients and their vendor/suppliers with inspections and verification design reviews, non-financial audits and risk assessments.
"By comparison with our larger competitors we are a young company, and operate with less bureaucratic procedures and constraints. We operate with the use of current state-of-the-art communications to provide the excellent type of services that our clients require which is why we continue to grow our business with our clients help and support and repeat orders and assignments."
Having come an exceptionally long way since its establishment in late 2010, IVB has advanced to become an internationally recognised brand with its strong network of industry professionals operating strategically across the world. In a bid to increase its portfolio wherever possible whilst looking after the interests of its customers, the company strives to work with its clients in their chosen area, and so has secured contracts with clients as far out as Argentina, Brazil, Abu Dhabi, Dubai, Egypt, Indonesia, Korea, Kuwait, Libya, Malaysia, Oman, Qatar, Tunisia and the USA (as well as in the UK and throughout Europe).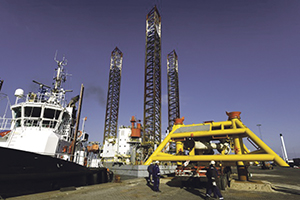 "We have recently acquired an office in Aberdeen," said Derek when discussing the company's recent movements. "This came as a result of clients wishing to have a local presence in the area, as they wanted to be able to invite our staff to attend meetings at short notice to discuss new projects and assignments. This gave rise to additional work and a requirement for extra personnel, and we will watch the efficacy of this office to determine our next move with recruitment of additional personnel in support of our client's requirements. IVB are continuing to grow the business and will only open up offices in other areas provided that fits in with our business model thus permitting us to continue to provide the type of service that we are known for with our clients."
As IVB operates with a philosophy based on reliability, safety and integrity, you will be sure to receive both the level of service you expect and the results you demand from an inspection and verification specialist. The versatility and proven credibility of the ISO 9001: 2008 accredited firm means you should look no further when it comes to the delivery of global independence inspection and verification services you can truly believe in.
T 01493 412180
enquiries@ivbltd.co.uk
www.ivbltd.co.uk