For this issue, Industrial Process News is proud to present Zen Production Equipment Ltd as our Manufacturing Supplier Company of the Month profile in light of their stellar global supply service.
Zen Production is a relatively new company, having first been set up back in 2006. In just over a decade, they have managed to garner a reputation as one of the most reliable suppliers of innovative and perfectly matched production equipment. Zen Production, based in Long Eaton, just outside of Nottingham, specialises in supplying the most appropriate manufacturing equipment for the electronics industry in the UK. Not only that, but they are also one of the first choice suppliers for spares and consumables for equipment as well.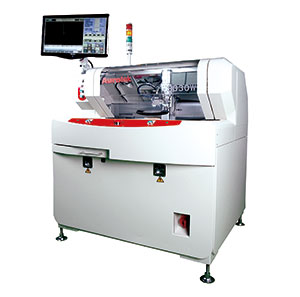 We spoke to Managing Director Peter Clarke about what the company could offer, to which he explained, "The majority of the equipment we sell is from industry leading suppliers such as Inertec and Asscon Systemtechnik-Elektronik GmbH. All our suppliers sell worldwide and to many of the world's leading OEM and SME electronics companies. Innovation is at the forefront of our suppliers' minds and they are always looking to improve and add new features to the range of equipment they manufacture. Some of our most loyal customers include manufacturers like the ZF Group, Sony, Honeywell, McLaren, and Kentec, as well as numerous subcontract manufacturers for the electronics industry."
Zen operates primarily in the field of Lead Free Soldering & PCB Cleaning, supplying high quality and diverse soldering and cleaning equipment. Their cleaning systems have a wide variety of applications and can be seen in use across numerous sectors. For example the PBT cleaning solutions can offer both de-fluxing and stencil cleaning, boasting everything from long term use to durability, water based processes and a closed loop system to reduce environmental impact. Zen's range of PBT systems includes the PBT SuperWASH, MiniWASH, Compaclean, Moduleclean, Uniclean, Miniclean and the Fluxclean. Peter added, "The ethos at the company is to always offer the right equipment for the job in hand. We will not sell any equipment if we do not think it will do what our customer requires. It is for this reason we have become one of the premier suppliers of equipment."
The SuperWASH has proven particularly popular among users, noted for its excellent cleaning capabilities. Whether its metal stencils or misprints contaminated with solder paste and glue, the SuperWASH is specially designed to provide thorough cleaning with no waste water produced. Not only that, but the SuperWASH also features Hot Air Knife Drying and a Windows OS touch screen control panel for ease of use.
The Compaclean is ideal for Post-Soldering cleaning and for use with pallets. It features automatic batch cleaning for quick, large-scale cleaning, an intuitive control system, programmable cooling and a highly efficient compact design.
Some of the other brands Zen carries include Asscon, EPM, Heller and more. Peter explained, "Void reduction in solder joints is a really big topic in the automotive, medical, military and electronics fields at the moment. When one solder joint on a component is weakened or compromised in some way, it affects the entire mechanism and can lead to voiding the entire product. We can offer both batch and inline vacuum vapour phase technology from Asscon and Convection Vacuum Reflow technology from Heller Industries where they have shown to reduce void reduction to less than 1%."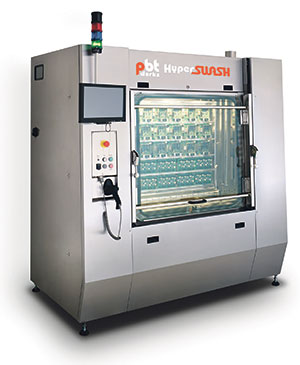 Renowned for their strides in Reflow Oven Technology, Heller produce a number of industry leading ovens that keep floor and maintenance costs to a minimum. The Heller 1936 MK5 is perfect for high volume production, boasting belt speeds of up to 1.4 m/min, ideal for rapid pick and place systems. In addition to being lead free certified, the MK5 series of ovens can achieve up to a 40% reduction in nitrogen and electrical consumption over previous models, making it the best reflow soldering system and most cost-effective solution in the industry.
Asscon's VP1000 Soldering System is regarded as one of the most economical soldering systems in the industry. With the VP1000, users are guaranteed zero overheating of the solder product, no shadowing or colour selectivity, and oxidation-free pre-heat and soldering capabilities. Better yet, it also has low operating costs and as such, is a great value for money option. In addition, it is also capable of homogeneous temperature distribution over the whole assembly and can be used for either individual or series operations.
As one of the leading suppliers in the UK, Zen can be found exhibiting a number of different trade shows throughout the year. "We try to attend as many relevant trade shows as possible," Peter explained, "We take stands at both Southern Manufacturing and Electronics as well as What's New In Electronics. We also visit Productronica in Munich every two years and the SMT & Packing exhibition in Nuremberg on an annual basis. All our trade shows have proved extremely successful, allowing us to connect with new clients and the wider industry."
If you would like to get your hands on Zen's outstanding equipment, then don't hesitate to get in contact today using the number provided. Alternatively, if you would like to find out more information, then please feel free to check out the website detailed below.
T 01159 722 733
www.zpel.co.uk