The V-Lock system from Metal Work can connect grippers, slides, rotary actuators and guide units together without the need for an adapter of any kind.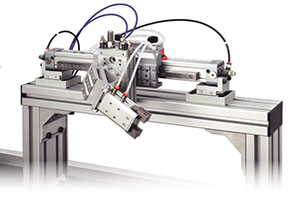 This is achieved by the dovetail profile – 40mm wide extending the entire length which features on all V-Lock components. Thus all you need to assemble two components together is a uniquely designed bracket and two screws which simply join the two dovetails.
Automated production lines, pick and place handling systems and machine tooling companies often need to change the application and manufacture different types of products for which the machine was not originally designed.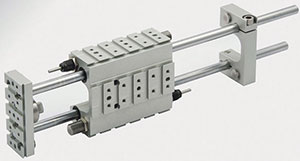 With traditional systems this is not easy as the machine has to be re-engineered and new adaptors designed and built.
With the V-Lock System all you have to decide is the application set-up needed. The system can be dismantled quickly and efficiently and reassembled with minimal down-time – drastically reducing the whole manufacturing process and allowing complete freedom, versatility and inter-changeability, both in the number and position of elements that can be assembled.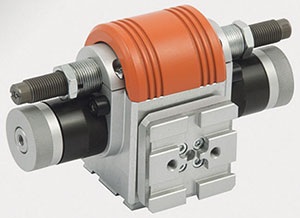 In short, the customer benefits of using the Metal Work V-Lock automation system are extensive. V-Lock can connect anything to anything – grippers, slides, rotary actuators, guide units and aluminium structures of any make. The system is very easy to connect, quick to lock and accessible from all sides. The need to design, build and assemble custom-made adaptors for machines becomes obsolete – making substantial savings in both time and money.
T 01908 222288
www.metalwork.co.uk