Industrial Process News is extremely proud to present its Analytical Instruments Provider of the Month to SPECTRO Analytical.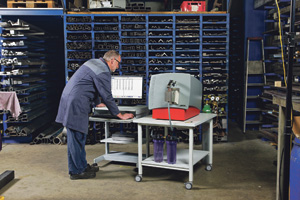 As a member of the AMETEK Materials Analysis Division, SPECTRO Analytical manufactures advanced instruments and develops the best solutions for elemental analysis for a broad range of applications. Being part of the prestigious AMETEK organisation, which is a leading global manufacturer of electronic instruments and electromechanical products, puts SPECTRO Analytical in an envious position in the industry.
Beginning life as a 3 man enterprise in 1979, SPECTRO Analytical has since grown into a 400 strong organisation and is now one of the worldwide leading suppliers of analytical instruments employing optical emission (Arc/Spark OES, ICP-OES), ICP-Mass Spectroscopy (ICP-MS), and X-ray fluorescence spectrometry (ED-XRF) technology, used for the elemental analysis of a wide variety of materials and in industry, research and academia.
"What makes SPECTRO Analytical different is our ability to innovate," commented Graham Hibberd UK and Ireland Manager at SPECTRO Analytical. "We specialise in providing instruments which offer the best performance in the market.
"Elemental analysis is continuing to develop at a fast pace worldwide with the need for ultimate precision, complex system requirements, and expanding fields of applications for even routine operations. SPECTRO leads the progress advancements in this field by providing new solutions and continuous innovations."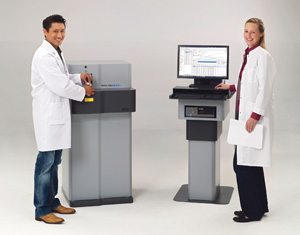 SPECTRO's products are known for their superior technical capabilities that deliver measureable benefits to the customer. These advanced products include handheld spectrometers for applications such as metal recycling to fully automatic sample preparation and analysis systems for the process control in a variety of industries covering difficult applications.

Since its inception, more than 40,000 analytical instruments have been delivered to customers around the world from its many subsidiaries in the UK, France, South Africa, China and India and distributors in other countries.
"Our customer list covers the spectrum from small to large international companies in many different industries," explained Graham. "SPECTRO is proud to be a vital partner in providing quality products to improve both safety and offer superior analytical analysis to our customers."
Newly introduced to the ever growing range is the SPECTRO XEPOS XEP05. The extremely versatile ED-XRF spectrometer optimizes excitation using polarization and secondary targets and comes with an auto-sampler for up to 12 items and with intelligent software modules. Altogether, XEPOS delivers high sensitivity and accuracy for the entire element range from Na-U and makes the SPECTRO XEPOS one of the most versatile elemental analysers available.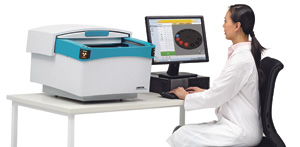 When asked to discuss the company's plans for the future, Graham concluded, "Our aim is to be the preferred supplier of Analytical Instrumentation for our served markets globally. We will do this by understanding and focusing on our customer's needs, providing world-class service and support as well as designing, manufacturing and supporting quality innovative high performance products in partnership with our suppliers, for our customers.
"Our workforce is also extremely important to us and we treat our employees as our number one asset. We are committed to their personal growth through continued development and empowering them to make decisions that will improve the quality of our products and services. By achieving these goals, we will be a valuable and responsive partner to our customers and our suppliers."
T +44 (0)116 246 2950
spectro.info@ametek.com
www.spectro.com