Established in 1968 with approvals including Volkswagen, Glaxo Smithkline, Aston Martin & Bentley Motors, Plastic Products International (PPi) is ready to meet your requirements.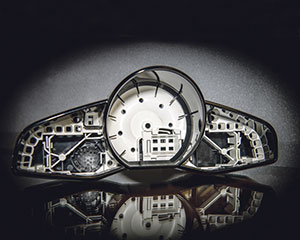 The team at PPi are specialists in plastics technology and tooling, offering fully complete turnkey solutions to companies that require tooling, plastic products, and assemblies of the very highest quality.
With a customer base that varies from sole traders through to multi-national organisations, no matter what the size or nature of business, one thing you can be sure of, PPi always has the same goal – to work in an ethical, enthusiastic, and professional manner.
With PPi you benefit from extensive experience of tooling ranging from point of sale aluminium plates to micro precision fully hardened medical tooling.
The team work with you and encourage you to consider the facilities as a totally seamless extension to your own, providing you with the complete and complementary product development and manufacturing resources.
When you work with PPi you'll always be met with enthusiasm – the team's here to serve you, and with a programme of continual reinvestment you enjoy excellent levels of service too.
For more information, contact details, and a video of PPI's operation, visit:
www.ppiuk.net