Award winning brand, Goodlight, has announced that Middlesex Aerospace, a leader and strategic manufacturer of aerospace engineering components, has made between 50-80% energy savings following the replacement of its old fluorescent lighting with energy efficient, low maintenance LED tube lighting from the Goodlight range.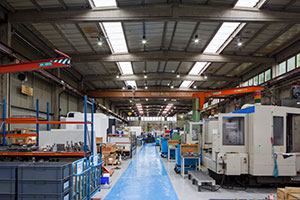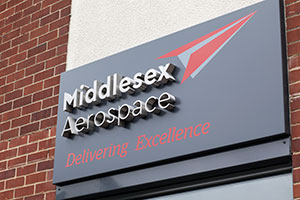 Payback on the installation is on target and expected to be achieved within 18 months. The company adopted Goodlight LED lighting to meet its commitment towards ISO14001.
Installation of the LED lights was carried out over the weekends to limit the impact on production times and reduce disruption for staff. Middlesex Aerospace specified Goodlight GX1 Plus (150W) LED High Bays, G5 LED Battens, T8 LED Tubes and LED Ceiling Panels for its main production factory and inspection area at the 50,000ft2 manufacturing site in Hampshire, replacing energy hungry fluorescent lighting.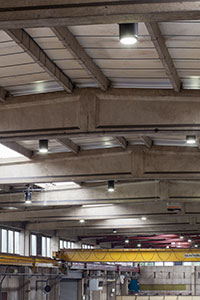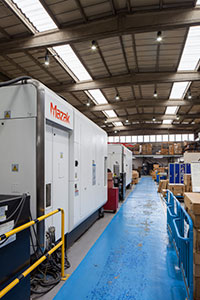 Commenting, John Masey, Senior Buyer at Middlesex Aerospace, said, "Once we had made the decision to switch to LED lighting, we chose Goodlight because of its commercial success over the past 11 years. The fact it has full design control of its own manufactured products, technical support in the UK and was one of the first on the market with this LED technology, made us confident we were choosing the right company."
He continued, "Since the installation, we have been very impressed with the light quality which is evenly distributed over the factory floor. The new Goodlight LED lighting is flicker free, therefore reducing eye strain, has low UV emissions, and promotes performance among our staff, greatly improving the working environment. In addition, we are making substantial energy savings and have eliminated maintenance costs."
Goodlight LED lighting technology offers more efficient light at lower cost and reaches full brightness instantly with no warm-up required. The lights are specifically designed for retrofit applications and can be quickly and easily installed into existing fixtures. They provide immediate energy savings and are virtually maintenance free. Goodlight LED products are guaranteed for five years and rated at 50,000 hours.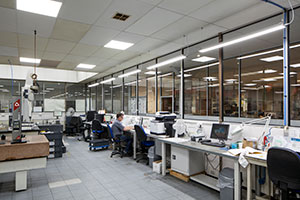 About LED Eco Lights
LED Eco Lights was founded in 2006 and celebrates 11 years as an award-winning LED lighting manufacturer. Its Goodlight™ LED lamps and luminaires provide a comprehensive range of LED solutions for commercial, industrial, amenity, leisure, and hospitality environments. LED Eco Lights offers a team of technical experts to guide customers through every stage of the upgrade process, including lighting design services, funding solutions, and installation. LED Eco Lights also offers its Bright Goods range of vintage-style decorative LED filament bulbs.
For more information please contact:
T 01276 691230
sales@ledecolights.com
www.goodlight.co.uk