Here at Industrial Process News we are most pleased to present Scientific Laboratory Supplies Ltd (SLS) as our duly deserved Scientific Product Provider of the Month.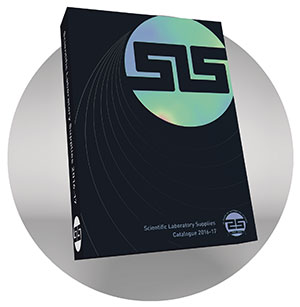 The company has progressed tremendously since its establishment in 1991, as it has successfully grown from a small start-up business into the largest independent supplier of laboratory equipment, chemicals and consumables in the UK. It now operates from several bases: a national distribution centre in Nottingham, head office in East Yorkshire, office in Scotland and facility in Ireland.
SLS was set up by dedicated Managing Director, Peter Chapman, and Finance Director, Tony Cherry, who built up the brand's reputation by sourcing and supplying only the highest quality products from trusted manufacturers. Today the company stocks a range of over 450,000 products suitable for all laboratories; equipment that has been tried and tested by those working within academia, industry, food and beverage, bio-pharma, export, education, pathology, clinical accounts and life science.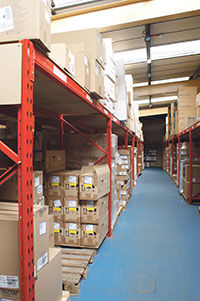 Joshua Chapman, Marketing Director and Education Business Manager at Scientific Laboratory Supplies, was keen to tell us more about this adaptability, "Due to our independence we have built a business model that allows us to be flexible around individual customer requirements." He added, "From dedicated account co-ordinators at our national distribution centre through to the most extensive field-based account management team in the industry we provide our customers with an unrivalled level of service. This means our customers speak to the same people who know their accounts and are best placed to deal with any requirements they might have. We are also dedicated to providing our customers with what they want via their platform of choice – be it hard copy catalogue or the web ensuring fast, reliable service at all times."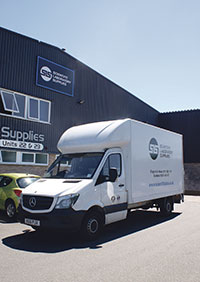 Partnering with many recognisable names – such as Sigma Aldrich, Becton Dickinson, Eppendorf, GE Whatman, Scilabware, Kimberly Clark, Sartorius, Taylor Wharton, Thermo-Scientific, 3M and Corning – SLS can capably deliver the equipment the end user requires, whether they are looking for a specific item or need to equip an entire lab. Their vast inventory comprises life science tools, consumables & reagents for research purposes and a comprehensive array of key laboratory chemicals; the newest additions being Taylor Wharton cryogenics and Honeywell chemicals (on exclusive terms).
The fully qualified engineers employed at the company pride themselves on providing a tailored, flexible and fast service, and this extends to the completion of maintenance and repair on equipment such as fridges, freezers, incubators, shakers, centrifuges, stirrers, routine microscopes, ovens, autoclaves, safety cabinets, spectrophotometers and homogenisers.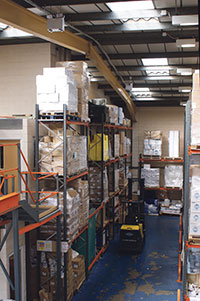 The team have just released a new Life Science catalogue to showcase its leading brands; the improved article now includes 40% more products and comes in a more convenient compacted size.
"We have recently merged with Europe's largest independent supplier of scientific products Dominique Dutscher," Josh said conclusively. "This happened in the summer of last year and has allowed the two largest independent suppliers in their respective territories to merge strengthening our position in the market, bringing new products & services to the UK.
"In the spring of last year, SLS acquired the Irish distributor Analab which has provided us with a footprint and a sales force in the island of Ireland. As we have undertaken a busy year of merging and acquisition our immediate priority is to focus on consolidation of this change to make sure we continue to progress as a business in 2017."
It sounds like SLS are definitely going places in 2017. If you would like to enquire or find out more about the business then please contact SLS today.
T 0115 982 1111
www.scientific-labs.co.uk