The team at Kingspan Environmental have been deservedly recognised by Industrial Process News for achieving our truly well-regarded Building Materials Company of the Year award.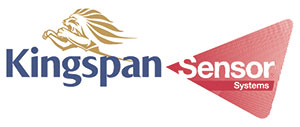 We are therefore delighted to tell our readership base more about this organisation whilst detailing its most significant movements in relation to both current times and as to what the future holds.
The specialist forms part of the Kingspan Group, a reputable establishment advanced in the field of high performance insulation, building fabric and solar integrated building envelopes. The internationally acknowledged brand operates with a core philosophy centring on environmental ethics; actively endeavouring to reduce damaging impacts made to individual properties with its wide-reaching range of versatile low-carbon solutions.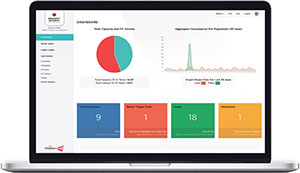 Accessible to a large cross-section of customers working within various industry sectors, the group comprises many dedicated divisions with separate areas of focus, the two most prominent being Kingspan Sensor and Kingspan Environmental. David Anderson, Business Unit Director for Service, Monitoring & Renewables at Kingspan Environmental, was keen to tell us more about the activities of the first aforementioned department. "What we offer is measuring and monitoring solutions for the purposes of greater visibility and control through the means of our user-friendly web-based systems Connect Sensor and SmartServ," he explained.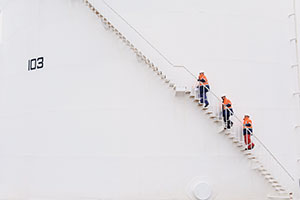 As a principal supplier of award-winning monitoring and measurement systems and services for Fuel, AdBlue, Lubricants, Chemicals, Water, LPG, materials and cold storage environments, Kingspan Sensor can competently provide cost-competitive and feature-rich solutions suitable for both commercial and domestic applications. SmartServ is a prominent example of its advanced technology as a sophisticated hosting platform developed purposefully to enhance asset management and cost control.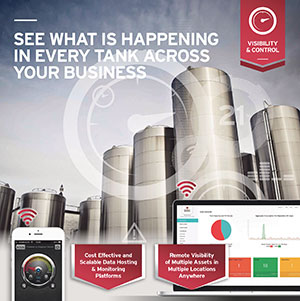 The intelligent asset monitoring device enables complete customer confidence as a resource able to optimise proceedings with its integrated control panel and web-based portal (which can be used to inform clients when individual tanks need to be maintained or emptied by means of a convenient and accessible text/email system). This product promises improved stock organisation, significant energy savings (by means of accurately tracking the fuel, water, material and temperature within an environment) and, with the omitted need to dip tanks and reduction of pollution incidents after tank overfills, an increased sense of health & safety.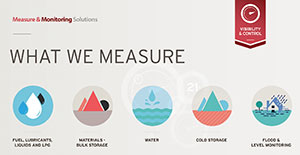 The exceptional line of dependable fuel and tank monitoring solutions made for data metrics and reporting can be used to collate information such as liquid levels, aggregated data for ullage & stock levels, consumption data, fill volumes, sudden drop alerts, projected run out dates and low level & theft alerts. This important data can be displayed visibly in the form of statistics and measurements on a customisable online dashboard for authorised users requiring any specific inputs at any given time via PC, web, cloud, SMS, apps, FTP, email or ERP.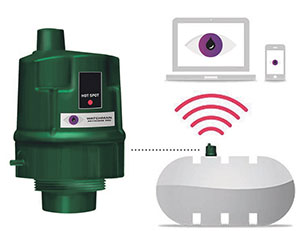 One of the most established business divisions, Kingspan Environmental, has built itself a loyal and longstanding customer base formed of many organisations set amidst the agricultural, residential, commercial and industrial markets. Its innovative approaches and manufacturing capabilities have made the brand recognisable for its suite of sustainable and renewable solutions, which have since been employed in projects of varying sizes and complexities. Its proven service and product offering, which consists of fuel & energy storage, wastewater solutions, hot water cylinders, service & telemetry, small wind turbines, solar thermal and technical support, has subsequently been appreciated by clients across the globe.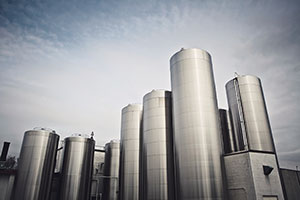 With a presence in 85 countries, it is hardly surprising to hear that Kingspan Environmental has progressed in leaps and bounds ever since its formation. According to Melanie Talbot, BU Marketing Manager (Service, Monitoring & Renewables), this success has carried the company through 2016 and is set to continue long into the future. "The past 12 months have been excellent for us as a whole," she said.
"The retention on our existing customer base was strong and we are witnessing promising growth in the new sectors we are targeting. We are excited about the relaunch of our Watchman Anywhere Pro into global markets along with the number of new solutions crossing various applications we have due for release in 2017. We can also report that our SmartServ condition monitoring solution has continued to gain traction."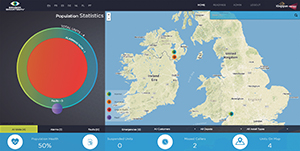 David was also enthusiastic when asked to provide his take on Kingspan's recent performance and plans for ongoing accomplishment and environmental improvement. "We have been incredibly busy recently, having bought a rainwater harvesting business in Australia whilst introducing a new flooding solution to market," he commented.
"River monitoring has been a growing area of concern, particularly for governments who have dedicated a lot of money and resources into coping with this problem, and we were keen to get involved because of our environmental ethos. Our goal is to continue to internationalise the business by reaching out to North America & Asia whilst continually expanding across Europe. We have a vast range of resources to aid with the research and development process and we are always looking to introduce new concepts."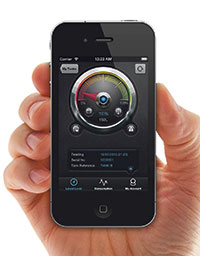 "Our primary focus on striving for excellence in customer service and implementing a market leading technical structure will be maintained," Melanie said conclusively. "We are looking to grow the company where possible whilst maximising the market opportunity with an emphasis on globalising our product portfolio and we have just added additional support into our software team and undergone realignments within the sales & customer support teams to ensure we are more sector/market specific.
"Overall we are happy that we have achieved our forecast and are experiencing steady continued growth and we are honoured about being acknowledged by Industrial Process News. It is a credit to all the team at Kingspan that we have been recognised for such an award."
For measuring and monitoring solutions that you can trust to bring you absolute visibility & peace of mind, you really must consider Kingspan Environmental. A simple email detailing your requirements or a phone call posing a specific enquiry is all it takes to find out more, so please don't hesitate to refer to the contact details printed below for more information.
T 028 3836 4400
contact@kingspan.com
www.kingspansensor.com
www.kingspanenviro.com