Industrial Process News is delighted to present the exceptional Titan N2 as this issue's prestigious Specialist Manufacturer of the Month, specially chosen for their premier supply of nitrogen generators and related services.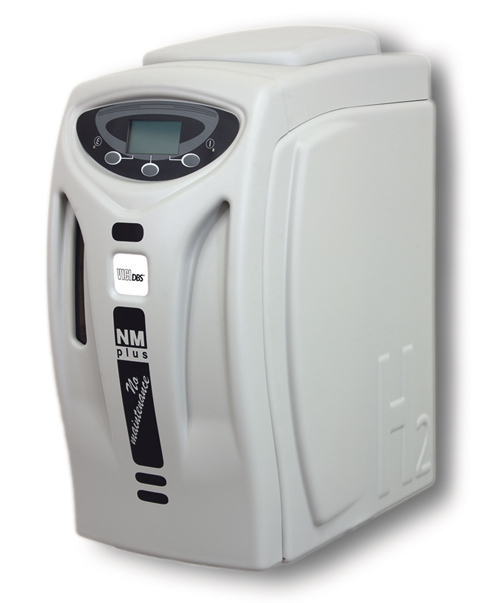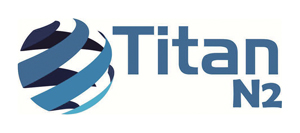 The company was first set up back in 2014 and located in Glasgow. Titan N2 specialise in the design and manufacture of analytical and process gas generators. In addition to off the shelf generators that come packed with a range of beneficial features, Titan N2 can also supply clients with bespoke generators designed to comply with all of their individual needs.
Nitrogen generators are an advanced system of technology, forcing compressed atmospheric air to separate into oxygen and nitrogen via a specially designed Pressure Swing Adsorption system. Whether for use in industry, aerospace, energy or more, Titan N2's Nitrogen generators can be found around the world and in use in a variety of different applications. Capable of instantly delivering newly produced and pure Nitrogen, they are most commonly found in laboratory environments. However Titan N2 ensure to work in close partnership with the client, regardless of their industrial background, to present them with the very best product to fulfil their purposes. Some of their most popular client bases include the chemical and food packaging industries, and Titan N2 are proud to have a growing client base that stretches across the world, including the UK, Europe, USA and even the Far East.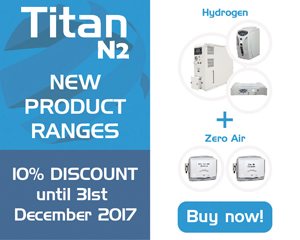 Titan N2's generators are particularly sought after in comparison to their competitors as not only are they small, compact and quiet, their generators are also designed to have low operating costs, a long life, and most importantly, a rapid return on investment for the client. In addition to being cost-effective, as clients can now produce their own nitrogen on-site, it cuts out the cost for nitrogen sourcing and shipping, leading to significant cost savings. Not only that, but the generators are completely safe to use and simple to operate, with many ease of use features.
Some of the different generators available include the HF-Hi Flow Nitrogen Generator, the MaxiFlow Nitrogen Generator and the Mini N2 Nitrogen Generator. The HF-Hi Flow system in particular has been highly received among clients, boasting 99.99% purity despite its remarkably low running costs. The generator can be tweaked to fit the specific needs of the client, even delivering a lower purity percentage if need be.
As one of the world's leading Gas Generator companies, Titan N2 have a wide and varied product range spanning far more than just Nitrogen specific products. Others in their vast supply include Purge Gas generators, TOC (Total Organic Carbon) Gas generators, Hydrogen generators and their innovative Zero Air generators.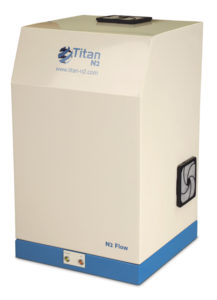 Designed to quickly deliver dry and hydrocarbon free air, the process behind these feats of technology see ambient air being compressed, filtered and then delivered as analytical grade air.
Many clients in industries around the world have been quick to adopt Titan N2's Zero Air Generators, as in addition to removing the need for cumbersome and costly cylinders, the generators are also small, silent and highly efficient. Cylinders often need replacing, a costly and timely process in itself, but they can also cost up to £12,000 a year. In comparison, Titan N2's nitrogen generators are not only safer as they don't require high pressured air to be stored, but also offer a faster return on investment. The final product is a hydrocarbon free and miscellaneous particle free air supply which can then go on to be used in a multitude of ways, all generated from a small, safe, cost-effective, in-house source.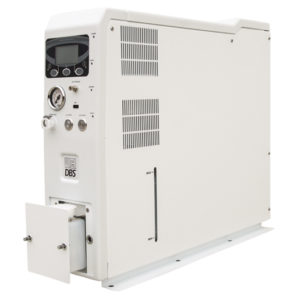 In addition to their standout products, Titan N2 also offers a friendly and prompt service for all clients and customers. Titan N2 prefers to work directly with their clients so that they can provide them with only the very best solutions. In addition to building their bespoke machines, this method also allows Titan N2 to advise the client on how to use their new machines, how to maintain them and how to get the most out of them performance wise.
Their engineers also guarantee a 24 hour response, resolving customer concerns either over the telephone or visiting the client on-site. The highly experienced team at Titan N2 can visit and fix anything from the product range with minimal fuss and disruption to the client's daily activities, resulting in a timely and seamless repair process. Better yet, should a client require any upgrades to their machines, the skilful Titan N2 team will be more than happy to oblige, completing any upgrades needed on-site if possible.
Already at the forefront, Titan N2 seems set to take over the gas generator industry with their economical, high performance and fuss-free instruments. Moving into the future, they have plans to strengthen their footprint in their current target countries as well as expand their distribution network, reaching out to more areas, markets and sectors.
Titan N2 are currently offering a 10% discount on both their Hydrogen generators and Zero Air generators until the end of the year. If you are eager to snap up some of these world renowned generators, then be sure to check out the website below where you can order, find out more information on their many products and get in contact with the company. Alternatively, please feel free to give them a call on the number below, and a friendly and knowledgeable advisor can point you in the right direction.
T +44 (0)333 2000 502
www.titan-n2.com/our-products/hydrogen-generators-fid-stations