Industrial Process News is pleased to announce that CooperÖstlund has been awarded its highly regarded Gas Engine Specialist of the Month profile.

Founded in December 2006 by Stuart Cooper and Johan Östlund, the Northamptonshire-based business serves the UK's green energy sector through the provision of dynamic and cost-effective gas engine solutions. Its concentrated specialties include gas engine sales (for both natural and special gases), installation, servicing, overhauls, operations, maintenance and fault finding. By not being tied to a particular engine manufacturer, CooperÖstlund is also able to offer the general supply of original and aftermarket parts and spares for a wide selection of engine types (such as MAN, Jenbacher, Schnell, MTU, Caterpillar, Deutz, MWM, Waukesha, Cummins and Perkins.)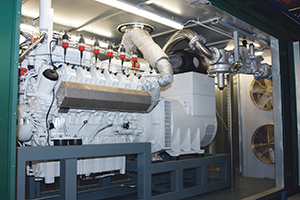 "We specialise in engines, generator units and associated parts and services for CHP (Combined Heat & Power) and the biogas market," explained Tony Howe, Finance Manager at CooperÖstlund. "We essentially serve anyone operating an anaerobic digestion plant but landfill sites, leisure centres, hospitals, universities, schools, colleges and organisations working in the agricultural sector also benefit."
The power-generating gas engine experts have come a long way since their establishment, securing themselves a prestigious status in the industry as the country's contractor of choice for steadfast engine equipment. Their unblemished reputation for achieving absolute customer satisfaction is a result of their ongoing dedication to undergoing every stage of the query process with professional competence and continued enthusiasm.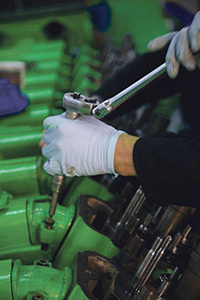 "We pride ourselves on talking to our clients and offering them solutions that are the most advantageous to them," Tony continued. "We have a faster response time than most – carrying out works in half the time it takes our competitors – because we are committed to providing quality and cost-effective services. The key to success is keeping downtime to an absolute minimum. We can check on engine performance through Remote Monitoring whereby we can access the control panel from a PC or mobile platform and adjust engine parameters or re-start the engine thereby eliminating the time and expenses for an engineer's attendance.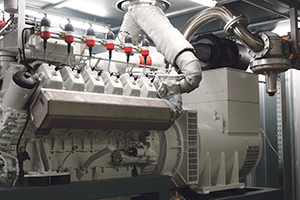 "The fact we have achieved growth of 10% per annum and are utilised regularly by referrals is testament to the excellent services we provide. We are incredibly pleased that we have no overdraft and that the company's balance sheet has remained debt-free – we fund all our own growth from our own resources. We anticipate that this incredible level of growth will continue long into the foreseeable future."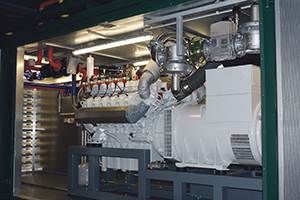 CooperÖstlund moved into new premises in order to better facilitate the ever-increasing customer demand for green energy and innovative gas engine solutions. It was in 2012 when the team relocated to a facility in Duston, occupying over 10,000 square foot of warehouse and office space fully equipped with state-of-the-art equipment and well trained personnel.
The adaptable machinery business serves the whole of the UK and is currently looking into diversifying into the Scottish and Irish markets. The close-knit company attends ADBA every year and was particularly pleased to have been pinpointed by the Daily Telegraph Business Club last year after appearing at the exhibition. Since being approached by the national paper, CooperÖstlund have been featured in a short film about their work and services after attendance at ADBA highlighted the business as a standout exhibitor at the event.
T 01604 505992
www.cooperostlund.com