Here at Industrial Process News, we are proud to present Protechnic with our deserved Storage Equipment Company of the Month profile.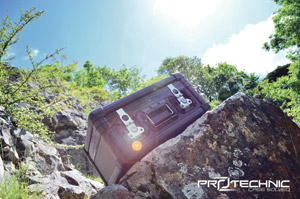 Protechnic was established in 1978, based in the South of Bristol. The company specialises in creating bespoke cases for the safe transit of important materials and sensitive equipment. They operate both locally and nationally, and have a growing client base across France, Ireland and other parts of Europe.
Transportation is essential for practically every industry in the world, and the safe transport of highly sensitive, expensive or important items is a major concern for companies of all kinds. Flight cases are often the product of choice for transport and have long been used to store items during transit. Protechnic has built upon the traditional flight case in order to increase its safety features, durability and appearance.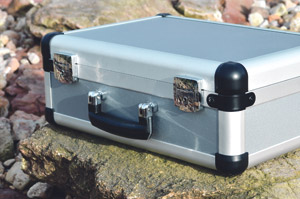 They have a wide range of flight cases that have proved highly popular across the UK. They are used in multiple sectors such as aerospace, satellite communications, oil and gas, and even for the Ministry of Defence. However, any company that is after the secure transport of highly important or fragile instruments can make use of Protechnic's cases. This can be anything from computers to gyroscopes to medical equipment and more. Some of their historical clients have included Rolls Royce, HP, the NHS and much more. A number of schools also use their cases in order to safely guard and transport iPads and other expensive equipment. One company even transport artificial snow-blowers between film sets using Protechnic's cases.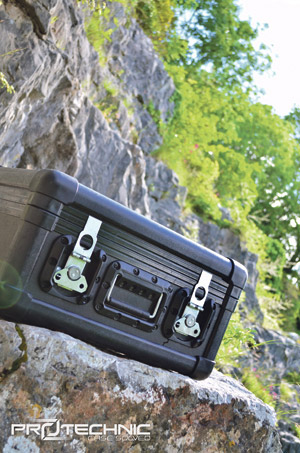 With steel corners and plywood panel cases, Protechnic's cases can be custom built to accommodate client objects of any shape and size. Their flagship ExoCase is industry renowned, blending together the convenience of a fabricated case with the durability of a moulded transit case. As opposed to many cases made of aluminium (which is easily dentable), the patented ExoCase has a unique exoskeleton designed for maximum durability, leaving no signs of damage. It is 6 times stronger than traditional flight cases and highly customisable.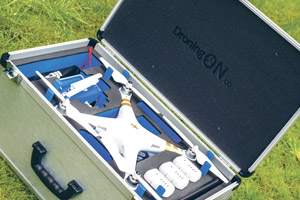 We spoke to Managing Director, Keith Judson about their cases, to which he explained, "All of our cases are made thanks to our bespoke engineering capabilities. The interior of our cases have a foam insert that is water-jet or CNC cut to accommodate the precise shape of the item to be carried. Not only that, but we can customise the outer appearance of the case to reflect the customer's brand or company. Using our Flat Bed Printer, which is just one of three in the UK, we can print logos, slogans and other visual designs with extreme detail. As opposed to screen printing, this kind of digital printing allows us to customise cases to perfection, allowing for unrivalled accuracy of both shape, colour and detail."
Dedicated to innovation, Protechnic are constantly looking to provide yet more state of the art products. They are currently collaborating with 2 teams of graduate engineers from Bath University to produce a water-tight ExoCase, as well as looking into bringing out a light duty and heavy duty version of the case.
Protechnic will be attending the Farnborough Air Show this July in order to showcase their cases and demonstrate their commitment to craft. They have attended numerous trade shows in the past, including the likes of Southern Manufacturing, Oceanology, BETT, DSEI and much more.
If you would like to take advantage of Protechnic's unrivalled cases, then don't hesitate to get in contact today. Alternatively, you can always find out more information by checking out their website detailed below.
T +44 (0)1275 811315
www.protechnic.com