Industrial Process News is proud to announce that Blackline Safety has been chosen as its highly acclaimed Safety Monitoring Products Provider of the Month.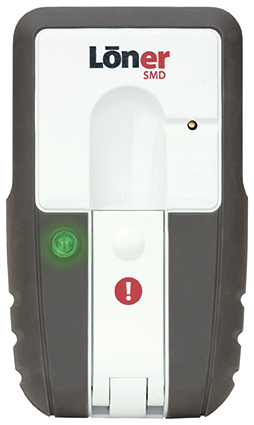 The story began when the management team from the worldwide supplier of gas detectors, BW Technologies, was introduced to Blackline GPS, an enterprise focusing on the supply of high-tech GPS trackers for motorcycles. The BW Technologies team saw great potential in the technology and bought the company in 2008, applying their knowledge strategically and transforming the business into a safety-driven firm offering security solutions and location awareness.
"We decided to change the company name from Blackline GPS to Blackline Safety in order to clearly spell out the central priority and focus of the business," commented Gavin Boorman, Managing Director at Blackline Safety Europe Ltd. "Our vision is to become the leading supplier of wirelessly connected worker safety monitoring products in the world – we offer the broadest and most complete portfolio in the industry."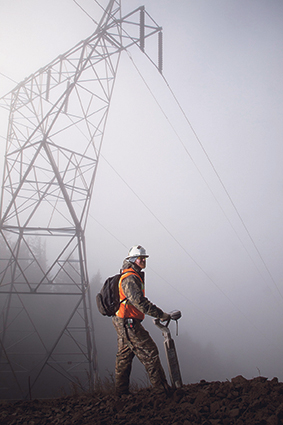 This diverse range of award-winning products can be applied to teams working indoors at large warehouses, outdoors in complex construction sites, in remote areas or even for individuals driving to & from work. The leading technology alerts companies instantly when a team member experiences an incident, making the necessary difference between short-term recovery, permanent disability & even fatalities.
Outcomes of difficult and dangerous situations can be drastically improved because employees who have suffered from workplace injuries, health problems or physical assaults can be located immediately via intelligent GPS positioning software and real-time communication. The emergency services will be contacted if required and in cases when a company's team is unavailable, the workforce at Blackline Safety's Monitoring Centre will be on hand to respond accordingly.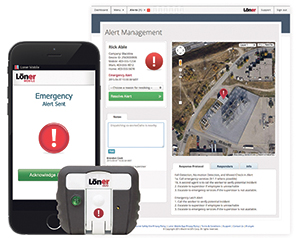 Gavin was keen to discuss one of the company's newest innovations, the Loner Mobile and Loner Duo, "This wearable technology can transform a smartphone into a lone worker safety system," he explained. "It merges our smartphone app (suitable for iPhone, Android and BlackBerry) with a Bluetooth device you can easily slot into your pocket. This is particularly suitable for those in lone working environments who may have to deal with confrontation situations; encountering aggressive behaviour.
"If an assailant steals your phone you will be able to get help via the miniature wearable Loner Duo device. Simply press the button and an alert will be sent through within seconds, sending a covert call for help which can also activate a live recording."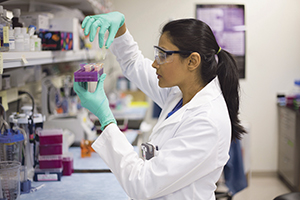 Blackline Safety's main clients are those working in oil & gas, utilities, food and beverage, labs, construction and facilities management, but it is currently in the process of breaking into other markets, for example healthcare and light retails. Its headquarters are located in Canada, but it has a UK office responsible for Europe, Middle East, Africa and India in order to better facilitate its ever-growing global customer base.
The Blackline Safety group attend many trade shows. They have already exhibited at several conventions, including the Lone Worker Safety Expo (London), Health & Safety North (Bolton), the Health & Safety Event (Birmingham), Health & Safety Scotland (Glasgow), A+A (Dusseldorf) & ADIPEC (Abu Dhabi).
"The last exhibition we participated at was Safety & Health Expo 2015 in London," Gavin said. "This particular show was incredible – it was here where we launched the new Loner Mobile/Duo product line, and we were swamped with visitors & enquiries."
T +44 (0)1787 222684
eusales@blacklinegps.com
www.blacklinesafety.com