Industrial Process News is extremely proud to present Mobexx as its selected Computer Hardware Supplier of the Month.
Mobexx is the one-stop-shop for all your rugged mobile computing requirements. Working with a range of customers, including end users and OEMs, the company provides innovative solutions and a total service package for lifecycle management.
Established in 2008, Mobexx works closely with customers and partners to provide the most appropriate solution to meet their application requirements. As well as supplying hardware, they offer customisation services, software development and installation and maintenance/repair services. From sub-zero temperatures to marine environments and into hazardous areas with explosive atmospheres, Mobexx has the solution for every mobile workforce.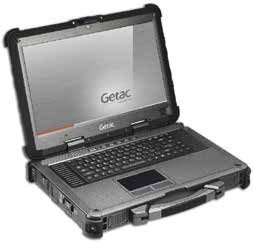 Mark Dale-Lace, Director and Solutions Expert at Mobexx, commented, "Our customer service is second to none. We are probably too honest and ethical in the way we work and we treat our customers with great respect! We ensure we establish the precise requirements of our clients so that we ensure we provide the most appropriate and cost effective solution."
Mobexx works with a diverse range of industries that have a need for rugged mobile computers. Their innovative systems allow companies to manage projects efficiently and effectively. Working with a number of specialist providers, Mobexx is able to provide the best solution to suit you, offering services including Finance Packages, Installation Services, RF Site Surveys, Maintenance and Repair Services and Process and Product Selection Consultancy.
The company's ever growing range of ATEX certified tablets have proved a major hit amongst many industries. Suitable for hazardous areas, the specialist tablets have been designed and certified to comply with ATEX intrinsically safe standards. The comprehensive selection meets all needs in these types of conditions, right up to zone 1 certification.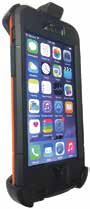 Recently added to the range is the Bobcat from Xplore Technologies. It is a fully rugged 10" Windows tablet PC featuring an array of integrated options with a sleek, sophisticated design. With a MIL-STD-810G rating, optional hazardous area ATEX/IECEx Zone 2/22 certification, and Windows 8.1 Pro, the Bobcat can go from the boardroom to the work site without missing a beat and looking the part in every situation. Equipped with a quad core processor, sunlight readable display and a full connectivity suite, the Bobcat is the only tablet you need.
Mark explained, "Our product range is the 'best of breed' for each sector, and we work closely with leading manufacturers to ensure we offer our customers the most appropriate and cost effective solutions. Hazardous Area computers is a special area for Mobexx and we offer a range of ATEX and IECEx certified Smartphones, Hand Held computers, Tablets, Notebooks and cases for Surface Pro, iPhone and iPads.
"Our products offer performance, reliability and durability as well as high quality local support and service, and these are key to the solutions provided by Mobexx to help ensure your mobile workforce has maximum productivity and minimum down time."
When asked about the company's plans for the future, Mark concluded, "Our main aim is continue to grow and expand the business and maintain our high level of customer satisfaction. We are continuously developing our products and services to bring our customers the latest trends in the industry and cater to each of their needs individually.
"Should you require a mobile software solution or integration to existing system we can help you, either directly or with one of our software partners. Our team of dedicated staff are equipped with the knowledge and expertise to help you select the best product for you, pre-configure it to your requirements, install it and provide lifetime support and service to give you total peace of mind."
T 0845 544 1254
www.mobexx.co.uk