With thousands of sudden cardiac arrests (SCAs) in the workplace every year businesses are now acting to save lives for just £1 a day.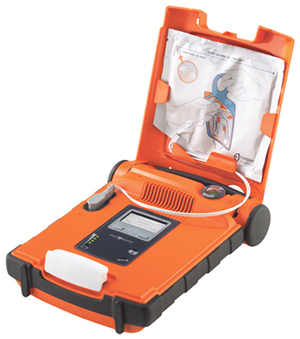 In the last 12 months Cardiac Science has deployed Automated External Defibrillators (AEDs) for people in all types of workplaces, from government offices and distilleries, to packaging firms and industrial services companies. Driving most deals has been the chance to lease an AED for less than £1 a day. Originally put in place for the project-led building industry, the scheme has been extended to all businesses, so that cost does not stop companies putting workers' health and safety top of the agenda.
The high spec, intuitive Powerheart G5 AED from Cardiac Science is the only device to combine real-time user paced prompts, CPR guidance, patented rescue coaching & fast shock times. It has been designed with ease of use in mind and will talk a user through each critical step of a rescue, even sending text prompts for clarity in noisy or chaotic environments.
T 0161 926 0000
sales@cardiacscience.co.uk
www.cardiacscience.co.uk