Datamark UK Ltd has been selected as our highly coveted Labelling Specialist of the Month, we are pleased to report at Industrial Process News.

The respectable company, which is based in Hull, has gone from strength to strength ever since its establishment in 1995 by Steve Henshall. What began as a start-up primarily directed at the inkjet coding market, which then moved into print & apply hardware has since developed progressively to become a recognised manufacturer and supplier of high quality labels and innovative labelling solutions.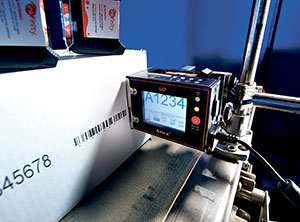 Following its diversification into the self-adhesive label segment, Datamark has built upon its product portfolio significantly and now boasts the capability to deal with all labelling requirements with great confidence & competency. The comprehensive range comprises plain & colour-washed labels (supplied in rolls on cores from 19mm to 76mm, fan-folded or A4 Sheeted), flexographic printed labels, thermal transfer bureau printed labels, thermal transfer print systems, thermal transfer ribbons (wax, wax/resin or premium resins for applications including high temperature environments), print 'n' apply systems, label applicators and Anser inkjet coding solutions which offer high quality print resolution.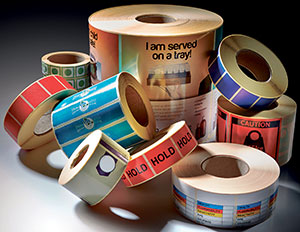 "One of the main advantages of using Datamark is our ability to provide effective solutions to many labelling problems with an extremely quick turnaround," Sales Manager, Mark Newton, commented. "This applies not only to quotes but also our rapid delivery service – we are proud of the fact that we can react quickly to urgent requests and have, on occasions, worked on the basis of same day delivery. The equipment we use makes this a distinct possibility and this is attractive to many customers who find themselves stuck in a hole.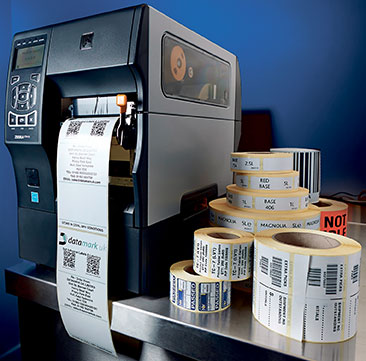 "This has led to us receiving much repeat business, although we also obtain interest from market research, industry referrals and of course, our own strategic activity. We are proving to be an extremely strong provider fulfilling individual label requirements across a number of key sectors. We consider ourselves a specialist and customers that use us tend to stick with us for the long term because we are beneficial for them, offering such a wide range of products."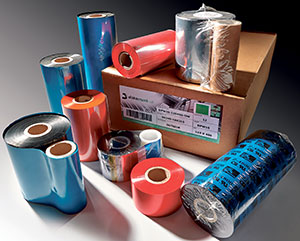 Datamark's deep-rooted understanding of the labelling sector has drawn the interest of many. Its diverse customer base comprises professionals working within the logistics, distribution, transport, storage, food, electronics, homecare, industrial and automotive verticals and comprises various contract packers, mail order companies and manufacturers. July 2015 saw the company win a major contract for plain labels with a large online retailer, based on an efficient call-off order process and excellent customer service, this customer is now one of our biggest. We have also recently won business with a major automotive client for a solution providing an internal print system, for the production of high temperature resistant tags which are used in an environment in excess of 600˚C. This proves just how flexible Datamark are, in being able to provide a wide range of solutions for many different applications.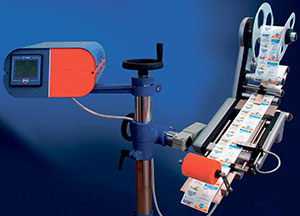 "We are a strongly established name shipping products out to organisations both within the UK and into Europe," Mark concluded. "We have experienced growth at a steady pace within the last five years and have invested in some new equipment over the last couple of years in order to cope with the increased demand (a new label converter with semi-automatic turret re-wind in 2014) and to increase our capability on fan-fold label requirements which has risen dramatically (the very first italian Sermar gearless fan-folder in the UK which was installed at the end of September 2016). This month will see us install a new Edale label press which will help us to address the ongoing demand for colour-washed and single or two colour labels.
"We have seen an increase in demand for small 19mm rolls for portable and handheld printers. This is most likely due to the fact that companies are now embracing these devices for greater customer convenience; having a portable tool on hand will save employees substantial amounts of time and effort and this has become favourable over the more outdated mode of using backroom print facilities."
Datamark UK Ltd – Quite simply label & labelling solutions! Please contact the independent expert today if you wish to find out more about the competitively priced products available.
T +44 (0)1482 506560/505101
sales@datamarkuk.com
www.datamarkuk.com