Industrial Process News is pleased to announce that AAF International has been recognised as its highly regarded Air Filtration Company of the Month.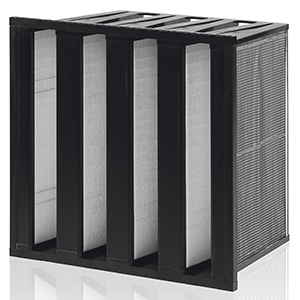 The origins of AAF International can be traced back to 1921. This was when skilled engineer and entrepreneur Bill Reed made a significant realisation: that cleaning the air was critical to the growth of society, the advance of technology and the protection of human health. In response to this he developed a highly effective solution – the Reed Air Filter.
The well-established company now operates within two key divisions: air filter and power & industrial, the latter covering the central areas of gas turbine solutions, nuclear filtration, engine filtration and air pollution control. Continued growth has resulted in AAF operating from 24 countries across the globe with the employment of almost a staggering 3,000 employees.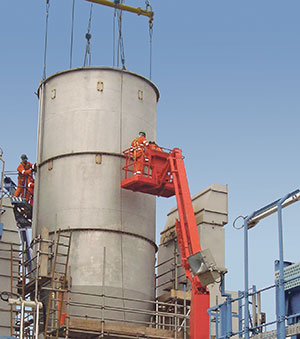 The gas turbine solutions department of AAF is one of the industry's leading suppliers and holds a globally renowned reputation. AAF has executed thousands of projects around the world, delivering gas turbine auxiliary equipment for small, medium and large machines of both aero and industrial derivatives. AAF has a comprehensive range of products and services; including filtration systems, cooling and heating solutions, ducting and silencer technology, acoustic enclosures and ventilation, hot gas exhausts and damper and stack systems. The company also has a dedicated Site Services team, offering maintenance, retrofits and upgrades to its many customers.
Successfully facilitating the needs of major gas turbine OEMs, operators and EPCs with its specialist solutions, AAF prides itself on its provision of round-the-clock aftersales support services. Ross Hamilton, Marketing Analysis Officer at the company, explained more. "Repairing and refurbishing equipment can help customers (at a time of challenging market conditions) who are keener than ever to enhance the reliability of existing assets and make their operations as cost-effective as possible," he said.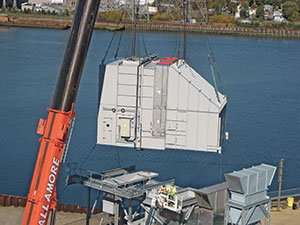 "Continuous monitoring of equipment performance and stringent maintenance regimes can increase the life cycle of the gas turbine as well as ancillary equipment. AAF maintenance packages can include regular inspections & in-depth site surveys by qualified engineers, air quality guarantees, materials & design analysis, failure modes & effects analysis, remote monitoring, inventory management (filter and spares), and in situ or factory repairs to OEM standards."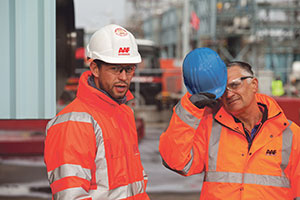 One of AAF's most exciting developments is its recent acquisition of Stejasa. Last October the firm purchased the worldwide manufacturer of diverter dampers, hot gas exhaust systems and flue gas dampers in a bid to further extend its impressive product offering. Upon discussing this partnership, Darren Allsopp, Chief Operating Officer of AAF's Power and Industrial Division, said, "The acquisition brings many synergies which reinforce our core competencies. Stejasa's expertise and experience will open up new opportunities as we look to become the supplier of choice for gas turbine solutions. The future prospects are very exciting."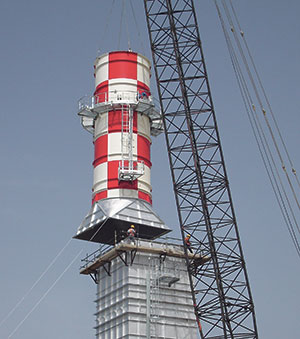 2016 is set to be another successful year for the company, as this will see the introduction of a new gas turbine cooling solution that will significantly increase gas turbine output. This exciting addition is predicted to prompt a lot of interest in the market, as the innovation has been dubbed the world's quickest installation of an add-on cooling solution, with no alternation to the gas turbine filter house and no downtime.
"At AAF we invest heavily in research & development & are committed to only launch new innovative products that add value to our customers," Ross concluded. "This will result in a lower cost of ownership to our clients through reduced downtime, lower operational costs and increases in energy efficiency."
T 01670 591776
Corporate: www.aafintl.com
Gas turbine solutions: www.aafgtsolutions.com