DD Scientific, a leading manufacturer of gas sensors for industrial, commercial and residential safety applications, is pleased to announce the first in a new line of products designed to make the measurement of combustion gas simple.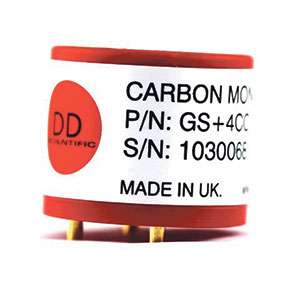 Traditionally, if you wished to measure carbon monoxide gas in the exhaust of a boiler or burner, your choices were limited to a few expensive sensors, available only from a small number of suppliers. With the DD Scientific F-range of gas sensors, you can benefit from the high performance associated with our life safety devices, coupled with a competitive price position and market-leading application support.
Our novel carbon monoxide sensors, available in industry standard 20mm and 32mm diameter packages deliver superb gas response times and are fitted with innovative filter technology ensuring they remain robust even in the most challenging of gas streams. The proprietary catalyst deposition techniques ensure that long working lifetimes are guaranteed which means that you can fit a DD Scientific sensor into your flue gas analyser and be certain that it will meet its performance requirements for many years and avoid the annoyance of unplanned and inconvenient sensor replacement.
For more information, contact: sales@ddscientific.com