Industrial Process News is delighted to commend The Automated Technology Group Ltd upon receiving its highly coveted Automation Control Supplier of the Month profile.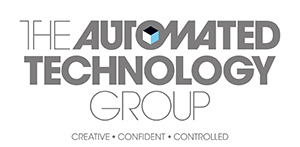 The leading global control and power solutions provider was originally formed in 1996 by the current CEO Andy Robinson trading as Autotech but has undergone several structural changes since then. The group acquired two very successful companies called Igranic and PSJ Fabrications and then rebranded as The Automated Technology Group Ltd. After a recent acquisition it now holds the reputable position as part of Wood Group Mustang's Automation and Control business unit.
Renowned for its proven heritage, the company boasts the unique ability to optimise the production lines, supply chains and service many leading organisations with its dynamic innovations specifically designed for power, automation and process control applications.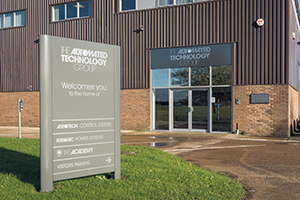 The Automated Technology Group has a wealth of experience spanning all aspects of industrial automation. As well as developing, installing, maintaining and upgrading the necessary end-to-end power and control solutions, its key activities include the provision of useful pre-sales support, meticulous project management skills and an all-encompassing after-sales service.
Nick Reidy, Business Development Director at The Automated Technology Group was keen to explain more: "We incorporate various divisions within the group, with power (MV/LV switchgear), systems (complete turnkey packages including the installation of robots and other mechanics), service (providing 24 hour service support) and controls (PLC/SCADA control solutions) being our separate departments."
"We are a young and dynamic company that strives to invest for the future, not just for the current day. To exemplify, our designs are made using software which is completely unique, created exclusively for our business. Most other systems enable you to see images only – we have designed a programme that has livened procedures up considerably – our software allows you to start your operations in real time, looking at the throughput and any issues that may arise (possible breakdown scenarios etc.) so you can then figure out how to respond accordingly."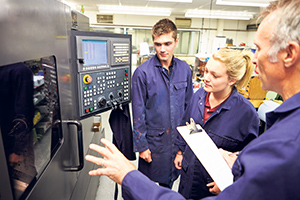 Having such an enriched knowledge of automated technologies ensures that the team can capably provide turnkey automation projects promptly within budget whilst taking into consideration every associated process, overseeing the entire project life cycle (from the initial workshops to the system handover). The group's creative and confident capability means they can effectively facilitate the needs of all customers, whether they require a simple small-scale system or a complex multiplatform solution that's significantly larger in size.
One of The Automated Technology Group's main priorities is establishing solid long-term partnerships with all of its clients, regardless of individual locations, industry sectors or specific demands. The business serves many customers in the automotive sector (current and previous clients include Jaguar Land Rover, Bentley, BMW, Honda, Toyota and Nissan), however, its expertise covers all major industry sectors – from food and beverage and logistics to utilities and oil and gas.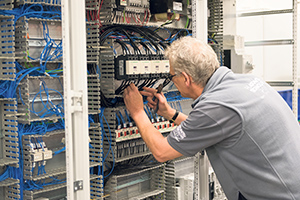 In order to successfully cope with the increasing industry demand, The Automated Technology Group holds facilities all over the UK. Its head office and fabrication facility can be found in Bedford, whilst its engineering centre is housed in Birmingham and its service division is placed in Stafford. Their newest department is its specialised systems division, which is set in Northampton.
When discussing the company's recent movements and future plans, Nick concluded: "We are particularly proud of our newly developed apprenticeship programme. We started it three years ago and have recruited 55 apprentices during this time who are currently involved in the scheme. As a rapidly growing business we have a drive to continually improve, and our main aim is to target more segments within the UK."
T 01582 400690
www.atg.gb.com