Premitec UK is celebrating the 10th anniversary of its first scrap shaker unit to be installed in the UK. Baxi Boilers of Preston, took delivery of the unit in November 2005.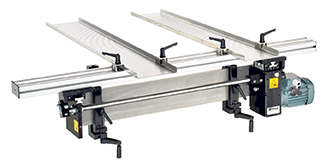 With a scrap tray clamping beam of 2,500mm, stretching along the back of the press, the 'setters' have to replace only the scrap trays for each tool. No spare parts have ever been required even though it has been running 12 hours/day 5 days a week for the past 10 years. As the Press Setter, John Waite, stated, "It's never missed a beat."
Being an electro mechanical scrap shaker, the Premitec unit provides a reliable alternative to belt conveyors and air shakers, as belts can tear and air shakers fail due to poor air or lack of robustness.
T 0845 006 6210
www.premitec.co.uk