Industrial Process News can reveal that UK Sampling Gauges Ltd has been awarded with its highly regarded Sampling Equipment Manufacturer of the Year profile, and is pleased to congratulate the team upon securing this significant status of recognition.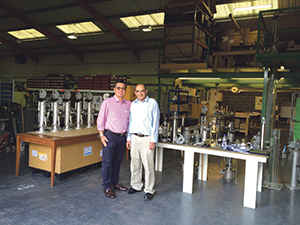 Running operations from its main base in Bourne, Lincolnshire, the company houses its offices, factory and training facility at these headquarters. It all began in 1986, when the business was originally established by a Master Mariner. Reg Kimonides had been working tirelessly to develop a unique sampler for sampling liquids on the bottom floor of an oil/water tank, and his efforts were duly rewarded when he finally received patents for his revolutionary innovations.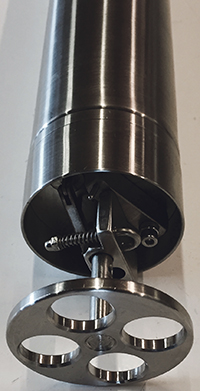 Following the success of the device different types of samplers were developed to meet a variety of sampling needs in the oil industry (upstream/downstream), for example: spot, running, universal, restricted and closed. All of the equipment produced by the organisation is manufactured to a most superior quality and is fully compliant with the ENISO 3170:2004/ASTMD 4057:2000/ISO 5555:2001 standards.
Kristina Kidd, Marketing, Sales Exhibitions & Exports at UK Sampling Gauges Ltd, was keen to provide more detail on the company's core strengths: "A key feature of our equipment is reliability," she commented. "Our customers know they can obtain representative samples when using our products, and as they can achieve such accuracy time and time again, they can ultimately save time and money. All of our equipment is designed and manufactured with the safety and convenience of the operator and environment in mind.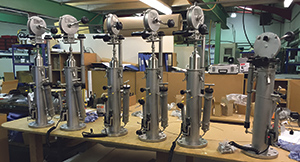 "The users of our equipment come in the form of a great array of customers spread across the globe. Our clients are from different sectors of the oil industry, ranging from: cargo assurance inspectors, oil terminals, oil companies, refineries, civil & military airports and sea oil tankers."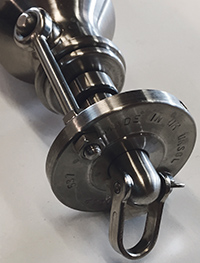 The sampling equipment experts boast a comprehensive selection of products; its range includes fully functional spot samplers, bottom samplers, universal samplers, sediment samplers, all level samplers, winders, closed/restricted sampling kits, dip tapes and various accessories & vapour control valves suitable for different applications and industries. The versatility and convenience of the products have made a real impression on customers, subsequently leading the brand to secure a strong name for itself in the field of sampling apparatus.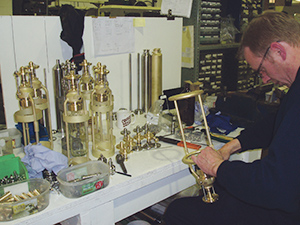 According to Kristina, 2015 was a particularly positive time for UK Sampling Gauges: "This year has been a very busy year for us, it has been fantastic! We have achieved good sales, attended some fantastic exhibitions and have been out on the road visiting our customers. We have accomplished ATEX approval for all of our closed sampling systems (February 2015) and further plans are in place to gain ATEX approval on other equipment during 2016.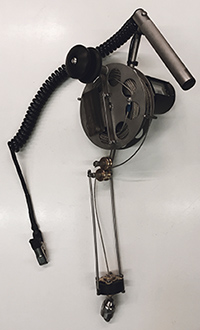 "2015 was also a great year in terms of sales – we exceeded our forecast by 10%. There have been no major structural changes; the leadership has stayed the same, and the economic crisis hasn't really affected us directly. The financial downturn has had an impact on our customers' budgets, but with our equipment clients are able to take accurate samples that ultimately save time and money in an environmentally friendly way."
In addition, the team regularly attend numerous conventions such as StocExpo, FPS and Tank Storage. Kristina explained how the company's presence at such events help to increase brand recognition and establish great working relationships: "Exhibitions such as FPS and Stoc Expo offer such valuable opportunities to a company like us as they enable us to meet new customers and demonstrate our equipment," she said. "Such shows act as a platform to reach out to customers (existing and new) and network, developing associations with other industry professionals.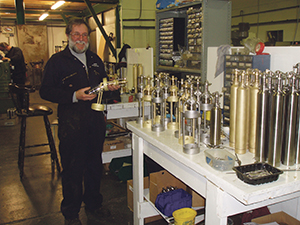 "We always find feedback very positive, and we use these events as an opportunity to discuss any sampling problems customers may be having and how our equipment can help. We set up a demo stand so interested visitors can test out the equipment, giving them the unique opportunity to use and understand how the equipment works."
The industry specialists have many upcoming developments that will stimulate further growth and brand recognition. In October last year the MK 1A open sampling kit was granted ATEX status – this includes the MK 1A winder together with a range of samplers (BTMS, ALBTMS, ALS, ALSB-V), which was a standout achievement for the group. Kristina divulged that plans to extend the manufacturing facilities and develop the training station are next on the agenda, and that the team are keen to attend more exhibitions and perform more demonstrations in order to increase brand awareness further.
"We feel very appreciative and honoured to be selected for this award," Kristina concluded. "Going forwards, our immediate plans revolve around strengthening our designated production facility together with a more effective marketing presence, increasing our brand awareness within the industry wherever possible. Our long-term plans, meanwhile, centre on building our stock levels in order to achieve fast turnaround times on orders."
If you would like any more information on the products and services employed by UK Sampling Gauges, then please don't hesitate to get in touch with the team behind the brand today – they will be more than happy to assist you with any queries or questions you may have.
T 01778 392818
sales@samplinggauges.com
www.samplinggauges.com