Multidrop Route Planning is Time consuming, reducing the number of stops that can be done in a day, and therefore the income.
Dropwiz is a free/cheap app for Android that can help small business with their daily route planning.
Features: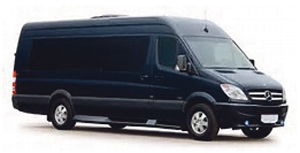 Multi-drop route planner with parcel sorting aid
Fast Address add to save map time to get more stops and make more money
Auto stop select (return from Satnav, just press Satnav button again, for next stop)
Van/Pizza/paper route Delivery Drivers sort parcels with route planner
Weekend/taxi drivers/care workers/window cleaners visiting many places
Save a different route for each day that you can reuse again
Show Ground, to see nearby parking, menu Show Map, to see all stops get satnav to one your Nearest saved favourite toilets, in 3 clicks, 3 seconds
Log new stops, export sorted, split and combine routes, via a .csv spreadsheet
Email routes from a PC to your phone via Gmail, Google Drive and spreadsheets
Use secure Gmail to Gmail to keep your routes secret
Copy and paste search results, lat long, from maps into Post(only)(not)Code of .csv
Do this to create fast offline results for your Nearest button. (they are your favourites)
Soon, Direct Access to Google Sheet docs, so you can do all your route spreadsheet edit/add new/delete work, just on your phone, also with today's stops selection for old/repeat/new stops. Once your edit work is done, import your sheet into the app, go back a page, do an address verify all, then Sort, go back to main page, use the Satnav button to start your Auto stop select, and then Drive.
https://play.google.com/store/apps/details?id=com.bookbuddi.dropwizmain