Edgecam Waveform has played a key role in two product launches for Fenn Tool.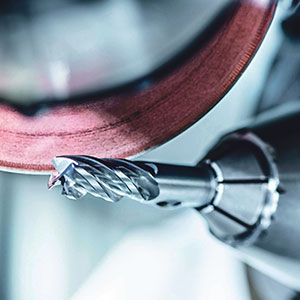 Fenn Tool sales director, Brian Pearce, said, "The approach to selling cutting tools into manufacturing processes requires more than simply providing the tool itself and that's why Fenn has selected Edgecam as a technical partner. Its extensive knowledge in tooling selection and implementation has proven to be invaluable – Edgecam has recently trained four of our engineers with more planned in the near future."
With a team of 12 field-based sales engineers, Fenn Tool is in a good position to take advantage of the collaboration with Edgecam. In particular, Edgecam's Waveform high-speed machining strategy has played a key role in two of its UK product launches – the five flute Penta Mill; and the Speedtwister, through its role as UK agent for Austrian carbide and HSS cutting tool supplier, Maykestag.
As well as the company's expanding cutting tool portfolio, Fenn also supplies complete tooling packages for customer projects from conception through to completion in a wide range of industries including aerospace, automotive, medical, oil and gas and general engineering.
T 01376 347566
www.fenntool.com
www.edgecam.com