Industrial Process News is extremely proud to present Gericke Ltd as its selected Processing Solutions Provider of the Month.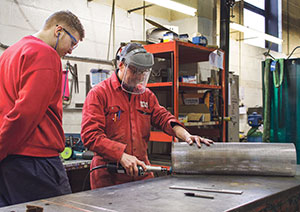 Although the UK branch was set up in 1972, the company's roots officially date all the way back to 1894. The board of directors operating from the head office in Switzerland made the informed decision to expand the business even further with this additional facility after experiencing great success at their existing properties in Holland, France, Germany, USA, Brazil, China and Singapore.
Gericke UK can be found just outside Manchester in Ashton-under-Lyne, where it specialises in the concentrated design, manufacture, delivery and installation of machinery and pneumatic conveying systems for bulk powder and granular handling applications. The team are particularly involved with the processing, conditioning and conveying of ingredients within the food sector.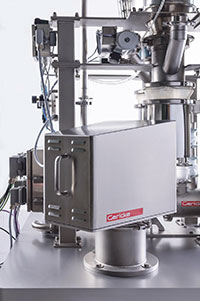 "Our main clients are household names in the production of chocolate, confectionary, cereals, milk powder, coffee, make-up, instant noodles, pet food, animal feed, chewing gum, biscuits and bread," commented Dave Sargent, Product Manager at Gericke. "In fact, it is likely that many of the food products you have eaten today have been made with the help of Gericke machines and systems. Regardless of the market, however, we can offer products and services from a single machine for an existing plant to a complete turnkey package through conception to commissioning."
Gericke's flexible solutions have proven invaluable within the food, animal food, pharmaceutical, chemical, plastics, construction, environmental and cosmetics industries. Its service offering, which is based on innovation and operational safety, encompasses the following processes: raw material reception, control sifting, pneumatic conveying, feeding, mixing, filling and automation. The broad scope of its activities has massively contributed to its success (as well as its promise to provide a swift return on investment and its machine accessibility).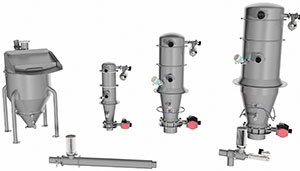 In order to effectively promote best practice within the industry, Gericke has rolled out an apprenticeship program designed to encourage young adults to learn about the trade whilst achieving relevant qualifications. This will enable students to make their way up the career ladder; progressing through the company and continually improving with the obtainment of other industry-specific certifications.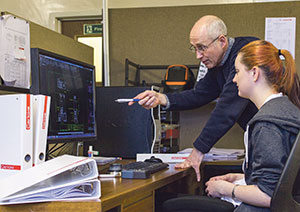 The company has been in a constant state of advancement and it seems that 2017 is no different, as Dave detailed, "This February saw the appointment of our new General Manager, Colin Arlott, who has been employed to lead the UK arm of the Gericke group with a view to align activities with our global business ethos and structure.
"Our aim going forward is to build on our excellent reputation as world leaders in pneumatic conveying technology and solutions. This can be achieved by continually improving Gericke's state-of-the-art solutions which are based on continuous innovation, linked to superior product reliability and professional aftercare. Gericke aims to provide its customers with outstanding advisory and engineering know-how in the field of powder and bulk processes for their maximum benefit."

If you have a conveying, feeding and mixing project (for the processing of bulk materials) in place that you would like to enhance with a comprehensive handling package, then please don't hesitate to get in touch with Gericke at your earliest convenience. Technologies and products can be developed in line with your specific requirements and, should this be a necessity, authentic tests can be completed at Gericke's dedicated test centre facilities.
T +44 (0)161 344 1140
gericke.uk@gericke.net
www.gericke.net