It has been a busy year for Icenta Controls, with a surge in sales across their range of flow meters, level sensors and control systems, and a number of exciting show appearances attended and lined up.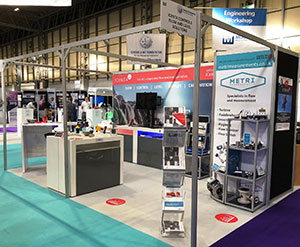 Icenta Controls specialises in providing flow meters, level sensors and control systems for processes within the engineering and manufacturing industries. Icenta supply a wide range of Flow Meters including Magnetic, Coriolis Mass, Thermal Mass, Low Flow and Gas Flow Meters, from manufacturers such as; Voegtlin, Fluidwell, Metri and OVAL . The Salisbury based company was set up in 2002 and has since become renowned as one of the top choices for tailored flow and level solutions. With their components in use globally, Icenta have established a reputation as a speedy, efficient and reliable supplier.
In addition to flow and level products, Icenta also provides displays, digital loggers, batch controllers, analytical and pressure sensors, alongside various related accessories and fittings. These can be used for all kinds of fluids such as water, fuels, hydrocarbons and gases such as air, steam and CO2. Icenta also boasts their own british made brand of flow meters called Metri Measurements.
Icenta's customer service support is another part of the reason they have garnered such a large and loyal client base. Using their years' of experience, they are able to evaluate a customer's requirements and help them find the right solutions for their needs, going to every length to make sure it is fit for purpose and also within their budget. Not only that, but they also offer a comprehensive after sales service, plus consultation, surveying, installation and calibration.
This year, Icenta attended the industry renowned Sensors and Instrumentation Show 2018, held at the NEC in Birmingham and boasting thousands of visitors. As one of the biggest sensor related trade shows in the UK, hundreds of attendees gathered in order to showcase their best and latest products and connect with the wider industry. Icenta, having attended with their brand partners Voegtlin, demonstrated the many benefits of their sensor equipment, impressing both visitors and industry peers alike. Just some of the instrumentation on show included the Voegtlin Thermal Mass Meter, Fluidwell's explosion proof displays, and turbine and paddlewheel meters from Metri Measurements.
During the show, Icenta drew crowds with a fun competition, ultimately won by Morgan Williams from The MTC, who took home an exciting tandem skydiving voucher. Due to the success of their trade show appearances, Icenta will also be attending the upcoming and highly anticipated ADIPEC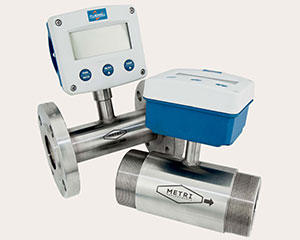 show in November.
Based in Abu Dhabi, the oil and gas centred show is so far estimated to attract a staggering 2200 exhibitors from over 130 countries, and over 110,000 visitors. Attending is an unmissable opportunity for SMEs and international corporations to shine a spotlight on their products and services, whilst catching up on the latest industry trends and developments and accessing a new potential client base. Icenta are currently preparing to attend the four day event, from 12-15th November, and you can catch the friendly and expert team surrounded by all their gear and tech at Stand 8512 in the UK Pavilion.
If you would like to find out more information about Icenta Controls and their vast product range, or to get in contact with the team, be sure to look below for details.
T 01722 442 307