Ideal Response, the disaster recovery and hygiene specialists in Kent, have recently invested in new, state of the art dehumidifiers and drying equipment from Corroventa.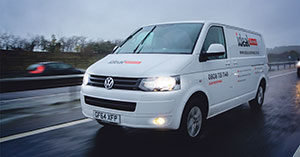 The investment was driven by demand, a desire to become even more energy efficient and the remote monitoring capabilities which have major cost saving benefits for Ideal Response's customers.
Ideal Response have experienced high volumes of cleanup and restoration enquiries in recent months, so this was a necessary investment to keep up with demand. A large proportion of the enquiries that Ideal Response have recently received, were for large scale commercial and domestic properties that were affected by fire and water related damage.
This recent investment has major benefits that Ideal Response's customers can enjoy, one of which is the remote monitoring capabilities. The ability to monitor the performance of the equipment remotely reduces the time that technicians spend on-site, and ensuring drying programmes are ended at precisely the right time, ultimately driving costs down for customers.

Ideal Response's new dehumidifiers and drying equipment are part of the ES product line at Corroventa. The new ES product line is the most intelligent, flexible, compact and energy efficient products that Corroventa has produced to date. The impressive energy saving and energy efficiencies enjoyed by customers of the ES product line played a key role in Ideal Response's decision to invest in Corroventa's latest equipment.
T 0808 271 7371
www.idealresponse.co.uk