Attwater & Sons Ltd is a Lancashire-based business that is known for being a world-class manufacturer and supplier of industrial laminates, composite materials and machined components.

Even though the business was founded way back in 1868 by Richard Henry Attwater, the company has remained a family-run enterprise that has grown significantly over the years and this is in part due to acquiring Custom Composites Ltd in 2008.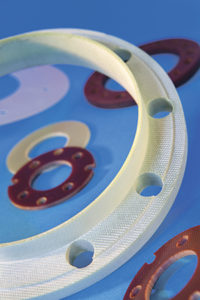 For over 100 years the group has been progressing through innovation; developing a range of products that have been used extensively in a diverse cross-section of applications (examples include trams, cars, aeroplanes and white goods).
"As the longest established provider of industrial laminates in the UK, we are proud to support other manufacturers," commented Rachael Kennedy, Sales Director at the Attwater Group. "We don't create the final product, but supply machined parts and sheet material into other manufacturers. It is the fact that we supply both sheet laminates and machined parts that makes us stand out from our competition."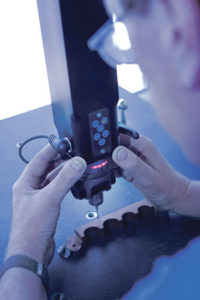 Although frequently servicing the power generation, electrical distribution, marine, sport & leisure and oil & gas markets, it is the aerospace industry that has been experiencing the most growth in recent times, as Rachael told us, "Aerospace is our largest single sector which has continued to flourish (particularly of late). Those in the field demand the highest quality possible and this is what we can provide with our robust quality management system that offers complete traceability."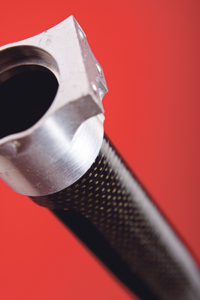 The approved supplier, which is AS9100 accredited, delivers machined parts and composite sheets to large PLCs, SMEs, sole traders, subcontractors and major aerospace companies across the UK and word-wide. For example, the polyimide glass grade B34 is a premium material able to withstand higher temperatures and heavy loads (making it an ideal choice for mounting strips, gaskets and washers), whilst the phenolic cotton laminate grade B10, with its lightweight and abrasion-resistant qualities, is better suited for use within wing and fuselage structures such as pipe and cable clamping blocks, fairlead assemblies and mounting strips.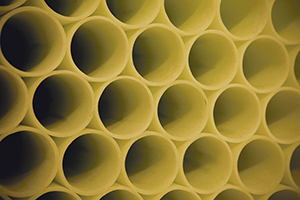 When asked to discuss plans for the future, Rachael concluded, "As a company we are constantly changing. This includes improving our laboratory facilities whilst regularly conducting tests on our own materials to the necessary British standards. It is important to note that we also provide customer-specific tests where requested for those who have particular requirements for testing for individual applications.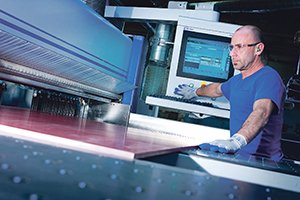 "We have just launched our new website, which has been strategically designed for easy viewing on tablets, smartphones, laptops and desktops. Our immediate plan going forward is to introduce our new ERP system, which will continue to further improve our production planning and efficiency and improve the service that we offer to our customers. In November we will, once again, be attending the Advanced Engineering Show to exhibit at the Composites Engineering 2016 and to visit the Aero Engineering Show."
Attwater & Sons Ltd is widely acknowledged for its high level of customer service, technical expertise and fast response times. Please get in touch with the group today to find out more or visit: www.attwater.com to access further information and datasheets that are freely available without the need to register.
T 01772 258245
info@attwater.com
www.attwater.com