Industrial Process News is extremely proud to present AVT Reliability as its selected Maintenance & Integrity Services Company of the Month.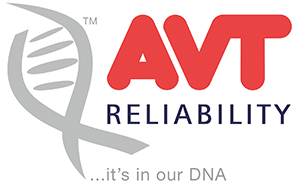 AVT Reliability is a leading provider of Asset Management and Reliability Solutions to Industry. Offering high end services to aid customers in improving their operations, the company provides a comprehensive programme covering Asset Integrity and Performance Monitoring, Training, Maintenance Consultancy and Total Pump Management.
It was born out of AV Technology Ltd, the UK's foremost Maintenance and Integrity Consultancy since 1976, and AES Pump; one of Europe's largest independent pump repair and supply companies.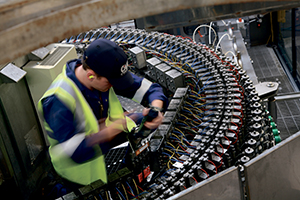 Specialising in Pump Repairs and Spares, Rotating Equipment, Condition Monitoring, Lubrication Management, Structural Monitoring and Pipework Vibration Compliance, AVT Reliability offers services on all kinds of equipment for a wide range of industries.
"Our depth of engineering knowledge along with our advanced expertise is what sets us apart from our competitors," commented John Chappell, Managing Director of AVT Reliability. "Focusing on asset integrity and performance and specialising in condition-based maintenance, our engineers and maintenance experts are extremely pro-active in ensuring equipment is properly serviced and any future issues foreseen, acted upon and where possible, designed out promptly ensuring clients get the best performance out of their assets. Our support services are offered on all equipment and we ensure a cost-effective and reliable service to each and every customer."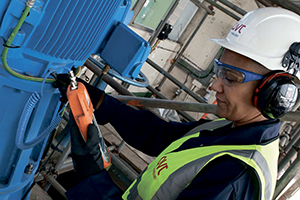 AVT Reliability offers customers a fully integrated support package which includes tailored maintenance support to all equipment. As the majority of AVT Reliability's competitors only supply, repair and return machinery, AVT Reliability focus on not only repairing equipment, but ensuring the same failures will not reoccur. This is achieved by discovering the root cause behind such failures and designing and installing technology that will improve the asset and prevent any further issues. Machines are then monitored to optimise asset performance, predict future failures and early intervention requirement which will significantly optimise the asset's life cycle.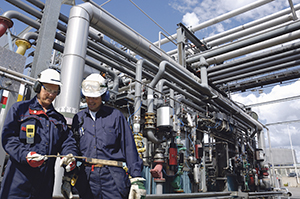 As well as the advanced core service offering, AVT Reliability has been developing other innovations such as their Machine Sentry® & SmartPart™ systems, essentially an Integrated Asset Management software which can fit within a client's maintenance strategy, incorporating Specialist, Condition Monitoring, Pump Management and Asset Integrity Modules to assist clients to optimise equipment condition and performance in operation.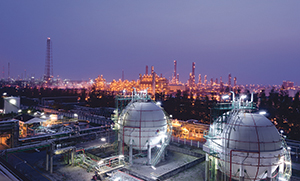 Growing significantly over the years, AVT reliability along with 6 specialist Reliability Centres and over 100 skilled engineers with various expertise spread across the UK, allows the ability to respond quickly and efficiently to customers' needs. They also have seen significant growth across Western Europe in places such as France, Belgium, Germany, Scandinavia and Ireland, along with early business development phases in South Africa and the USA.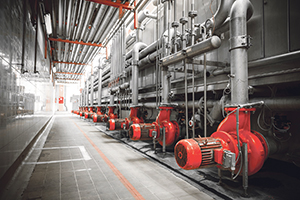 John concluded, "We are proud members of the AES Engineering Group with offices worldwide. Our aim is to continue to grow and expand the company in order to enhance our global presence and offer our specialist services to customers around the world. We are extremely pleased to have had a substantial amount of customer references and case studies commenting on our reliability, process availability and significant cost reduction."
For more information, please contact AVT Reliability using one of the sources below:
T +44 (0)161 486 3737
info@avtreliability.com
www.avtreliability.com