Colour is transformational and contributes to a consumer's perception of the credibility, quality and value of your product. At Datacolor, we understand that details matter, colour is key and precise, consistent replication is essential. Datacolor instruments, software and services are built with the unmatched expertise of our teams to improve the precision, performance and efficiency of your colour workflow. Whether you want to get more accurate colour matches, improve your colour quality or efficiently share information digitally, our global Datacolor teams provide you with the insights, tools and support you need to get your colours right every time.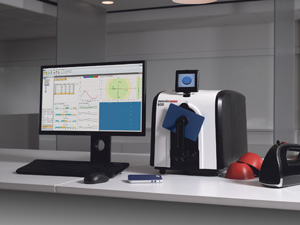 As the plastics industry continues to develop innovative polymers and cutting-edge designs, the marketplace simultaneously requires accelerated production times.
Datacolor technology streamlines the process, allowing you to rise to the challenges of the marketplace, meet customer demands, and respond to new trends.
The world's leading brands, manufacturers and creative professionals trust Datacolor's innovative solutions to consistently achieve the right colour for more than 45 years. Datacolor provides sales, service and support in over 100 countries in textile and apparel, paint and coatings, automotive, plastics, photography and videography, and other industries.
For more information, visit:
www.datacolor.com