Industrial Process News is extremely pleased to present Packing Machinery as its selected Packing Solutions Company of the Month.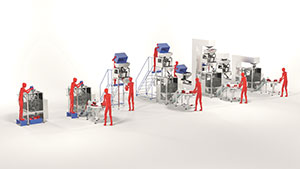 Offering an unrivalled level of customer service along with robust and reliable machinery, the UK specialist provides complete packing solutions as well as individual machines to small and medium sized businesses, catering to their exact requirements. The honest and straightforward company specialises in the supply, service and support of a select range of packaging machinery which is distributed around the UK and Ireland.
Based in Grimsby, Packing Machinery was set up by owner Martin Millson in May 2015. With over 7 years of previous experience in the industry, Martin brought with him a wealth of knowledge and expertise, bringing quality machinery from reliable suppliers to the market.

"When investing in a product from Packing Machinery, you can be sure you are getting the right machinery for the job at the best possible prices on the market. I have a great deal of experience of importing products from China and ensure each product is of the highest possible quality.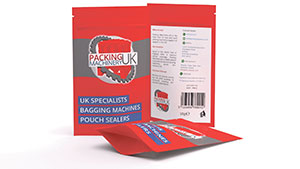 "While China is a massive manufacturing power with a huge number of manufacturers, it's fair to say that a number of them produce poorly made and unreliable machinery that's all to commonly sold in the UK, bringing down the reputation and confidence of Chinese Machinery . However, if you look in the right places, there are some real gems to be found that offer a very high build quality opening doors to bring sustainable and reliable machinery into the UK at extremely competitive prices. We only work with manufacturers that we trust and rely on to disprove the stigma that Chinese machines are unreliable and unmaintainable, and that is exactly what we provide at Packing Machinery."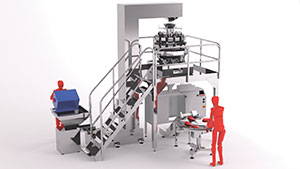 "As we maintain a small business," he continued, "we are able to offer better quality at lower prices. Unlike many of our competitors, we provide clear and honest advice to ensure customers are getting a product that is suited to do the job it requires. We get a lot of customers come to us with horror stories of machinery that has been mis-sold to them, doesn't do the job required or is unreliable and expensive or often impossible to maintain. We help guide them in the right direction offering truthful and honest advice about exactly what machinery is suitable and, realistically, how much this will cost. If it's something we're not confident in, or able to supply we'll freely admit our limitations often offering an alternative supplier, even if that means they do not purchase a product from us."
Packing Machinery's advanced portfolio consists of Weighing Machines, Bagging Machines, Inspection Systems, Ancillary Equipment and Complete Lines coupled with services including Installation, Training, Spares and 24/7 Support.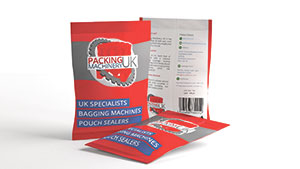 The Complete Packaging Lines are extremely popular amongst customers as it offers a range of the most common packing systems from basic semi-automatic systems to complete automatic packing systems. These packing lines are suitable for food and non-food items and are split into standard bag sealing systems and stand-up pouch sealing systems as both packaging types require a different sealing method.
"Customer service, value for money and a dedication to ensure customers are provided with the machinery and service they need and require, is the backbone of the business," Martin concluded. "We pride ourselves on continually exceeding our customers' expectations and providing an extremely high level of service.
"Our aim is to remain a small but dedicated company in order to continue providing high quality, affordable solutions at a low price."
For more information, contact Packing Machinery today on:
T 0345 222 0 572
hello@packing-machinery.co.uk
www.packing-machinery.co.uk