A bio-mechanics study, recently commissioned by health & safety specialist, Pristine Condition, in conjunction with Tesco Distribution has helped the supermarket retailer achieve 60% reduction in manual handling incidents.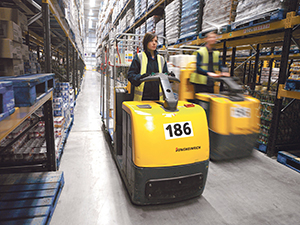 The purpose of the study was to objectively and technically measure the manual handling risk reduction when applying Pristine Principles across a number of key Tesco Distribution Centre manual handling tasks.
Using ViSafe wireless motion sensor technology, the study measured movement and muscle activity when undertaking the tasks pre and post Pristine Condition's manual handling training.
Objective data quantified the advantage of Pristine Condition techniques in reducing risk for injury across all tasks assessed as ranging between 35% and 94%, in particular reducing muscle demand by up to 73%.
Tesco employed Pristine Condition to create a bespoke training programme to address manual handling incidents across distribution centres.
Simon Pritchard, Tesco Distribution Safety Risk Manager, said, "Pristine has a fantastic approach towards manual handling challenges and their training has led to a significant reduction in accidents, injuries and claims for Tesco."
For more information, please contact Pristine Condition on:
T 01491 414464
info@pristinecondition.com