Buy professional welding supplies from the World's top manufacturers or browse the largest welding rental centre in the Benelux region with the Welding Company. Using a thought-through concept to offer a fast and efficient service, the dedicated company take sole responsibility for installation, maintenance and repair of their machines and accessories, both hired and sold.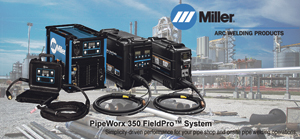 Highly experienced and fully trained professionals who have maintained a large fleet of hire machines continuously for 40 years, attend your site to directly solve any problem that may have occurred. A team of representatives and engineers are also on hand to provide you with sound technical advice.
The Welding Company's sole mission is to satisfy the client. Striving to keep their eye on the ball, the business aims to provide you with a hire machine or replacement the very same day. When a customer rents a device, they can also contact the company for further equipment of their facility, such as lighting, distribution boxes, extension cords, generators and tools, to name but a few.
If a customer buys or hires an appliance, they can order all the required supplies at the same time, e.g. electrodes, welding wire, powder for submerged welding, tungsten electrodes, gloves, underlay strips, welding goggles, welding helmets, and so much more.
For more information, contact Welding Company on:
T 0032 38808180
info@weldingcompany.be
www.weldingcompany.be/en