Filtrex Global, already among the foremost producers of ventilation systems, has now expanded its services to include bespoke ventilation booths.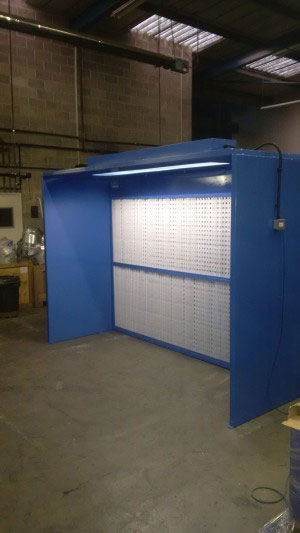 If individuals or small teams need to work in heavily polluted work areas, these supplement the general ventilation system to produce a safe environment.
Ventilation booths
If you're responsible for an industrial or commercial building, in addition to public or medical premises, you must have a building-wide ventilation system, but that's not always enough. If any of your staff use processes giving off heavy localised pollution or solvents, ventilation booths from Filtrex Global offer the perfect targeted solution.
Booths are localised units that come in different forms. They can accommodate workers or be small enough to sit on a worktop, and they can use either traditional dry ventilation, filtering out airborne particulates, or else they can use a water wash approach with a pump or self-induced spray.
There are specific regulations covering employees performing tasks like paint spraying, heavy foundry fettling, sanding or GRP trimming, including The Worker Protection Directive (Directive 99/92/EC) and the current COSHH regulations. A Filtrex Global ventilation booth will help you meet these.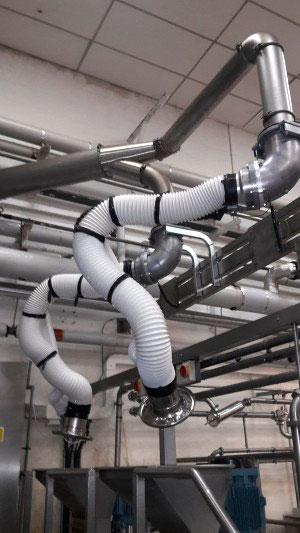 Filtrex Global
Filtrex Global provides superior ventilation systems for everything from commercial kitchens to large industrial complexes. Its comprehensive, hands-on service is provided by friendly on-site teams, and maintenance contracts offer attractive terms.
It's already had successes with its new ventilation booths, including saving a factory from closure. Its solvent emissions were well over safety levels, but a 2-stage carbon filtration booth reduced them by over 90%.
Bespoke ventilation booths
General types of ventilation booths, such as walk-in booths or bench booths, cover many needs, but every case is different. For each unique project, Filtrex Global will establish your individual needs and hand them over to its highly experienced CAD team, who'll design a booth to suit your requirements. Variables may include the type of work being done, the booth's positioning and the type of particulates to be removed.
Even when these requirements have been covered, your own preferences need to be factored in. Besides determining whether you want a dry or spray system, we'll take into account whether you want us to incorporate a heat exchanger to improve heat recovery, or for the filtered air to be exhausted outside or recycled.
If you feel a bespoke ventilation booth might benefit your operation, Filtrex Global would be delighted to discuss your needs.
For more information, please visit: www.filtrex.co.uk